USP/EP/BP Grade CAS 86483-48-9 Raw Materials Ciprofloxacin Hydrochloride For Animals Antibiotics
Product Description
#detail_decorate_root .magic-0{border-bottom-width:2px;border-bottom-style:solid;border-bottom-color:#53647a;background-color:#c5ccde;margin-left:0;margin-right:0;padding-left:8px;padding-right:8px;color:#53647a;font-family:Roboto;font-size:24px;padding-top:8px;padding-bottom:4px}#detail_decorate_root .magic-1{vertical-align:top}#detail_decorate_root .magic-2{vertical-align:top;display:block;padding-right:4px;box-sizing:border-box;padding-left:4px}#detail_decorate_root .magic-3{vertical-align:top;padding-bottom:4px;box-sizing:border-box;padding-top:4px}#detail_decorate_root .magic-4{padding:0;margin:0;white-space:pre-wrap;font-size:14px}#detail_decorate_root .magic-5{margin:0;padding:0}#detail_decorate_root .magic-6{font-size:medium;line-height:24px}#detail_decorate_root .magic-7{vertical-align:top;display:inline-block;padding-right:4px;width:50%;box-sizing:border-box;margin-bottom:-4px;padding-left:0;margin-top:-4px}#detail_decorate_root .magic-8{vertical-align:top;box-sizing:border-box;padding-top:4px}#detail_decorate_root .magic-9{width:371px;height:320px;overflow:hidden}#detail_decorate_root .magic-10{position:relative;left:0;top:0;width:371px;height:371px}#detail_decorate_root .magic-11{vertical-align:top;display:inline-block;padding-right:4px;width:50%;box-sizing:border-box;margin-bottom:-4px;padding-left:0;margin-top:-4px;margin-left:-3px}#detail_decorate_root .magic-12{width:364px;border-collapse:collapse}#detail_decorate_root .magic-13{padding:5px 10px;overflow:hidden;width:125px;box-sizing:content-box}#detail_decorate_root .magic-14{padding:5px 10px;overflow:hidden;width:198px;box-sizing:content-box}#detail_decorate_root .magic-15{padding:5px 10px;overflow:hidden;width:124px;box-sizing:content-box}#detail_decorate_root .magic-16{padding:5px 10px;overflow:hidden;width:199px;box-sizing:content-box}#detail_decorate_root .magic-17{position:relative;left:0;top:0;width:371px;height:320px}#detail_decorate_root .magic-18{padding:5px 10px;overflow:hidden;width:149px;box-sizing:content-box}#detail_decorate_root .magic-19{padding:5px 10px;overflow:hidden;width:174px;box-sizing:content-box}#detail_decorate_root .magic-20{padding:5px 10px;overflow:hidden;width:148px;box-sizing:content-box}#detail_decorate_root .magic-21{padding:5px 10px;overflow:hidden;width:175px;box-sizing:content-box}#detail_decorate_root .magic-22{width:750px}#detail_decorate_root .magic-23{overflow:hidden;width:373px;height:321.7250673854448px;margin-top:0;margin-bottom:0;margin-left:0;margin-right:0}#detail_decorate_root .magic-24{margin-top:0;margin-left:0;width:373px;height:373px}#detail_decorate_root .magic-25{overflow:hidden;width:373px;height:321.7250673854448px;margin-top:0;margin-bottom:0;margin-left:4px;margin-right:0}#detail_decorate_root .magic-26{padding:0;margin:0;color:#333;font-size:14px;white-space:pre-wrap}#detail_decorate_root .magic-27{padding:0;font-size:16px;line-height:20px;color:#333;margin:0}#detail_decorate_root .magic-28{font-weight:normal}#detail_decorate_root .magic-29{overflow:hidden;width:750px;height:937.5px;margin-top:0;margin-bottom:0;margin-left:0;margin-right:0}#detail_decorate_root .magic-30{margin-top:0;margin-left:0;width:750px;height:937.5px}#detail_decorate_root .magic-31{width:446px}#detail_decorate_root .magic-32{overflow:hidden;width:446px;height:264.4743935309973px;margin-top:0;margin-bottom:0;margin-left:0;margin-right:0}#detail_decorate_root .magic-33{margin-top:0;margin-left:0;width:446px;height:264px}#detail_decorate_root .magic-34{width:300px;display:flex;flex-direction:column;margin-right:0;margin-left:4px}#detail_decorate_root .magic-35{width:750px;border-collapse:collapse}#detail_decorate_root .magic-36{padding:5px 10px;overflow:hidden;width:163px;box-sizing:content-box}#detail_decorate_root .magic-37{padding:5px 10px;overflow:hidden;width:164px;box-sizing:content-box}#detail_decorate_root .magic-38{padding:5px 10px;overflow:hidden;width:153px;box-sizing:content-box} Product Introduction USP/EP/BP Grade CAS 86483-48-9 Raw Materials Ciprofloxacin Hydrochloride For Animals Antibiotics
Description:
Ciprofloxacin is used to treat a wide variety of infections, including infections of bones and joints, endocarditis,gastroenteritis, malignant otitis externa, respiratory tract infections, cellulitis, urinary tract infections,prostatitis, anthrax, and chancroid.
Application: 1.Ciprofloxacin HCl drug has in vitro activity against a wide range of gram-negative and gram-positive organisms.
2.Ciprofloxacin HCl drug inhibits bacterial DNA gyrase, an enzyme responsible for counteracting excessive supercoiling of DNA during replication or transcription. The mechanism of action of quinolones, including Ciprofloxacin HCl drug, is different from that of other antimicrobial agents such as betalactams, macrolides, tetracyclines, or aminoglycosides; therefore, organisms resistant to these drugs may be susceptible to Ciprofloxacin HCl drug. There is no known crossresistance between ciprofloxacin HCl drug and other classes of antimicrobials. Detailed Images USP/EP/BP Grade CAS 86483-48-9 Raw Materials Ciprofloxacin Hydrochloride For Animals Antibiotics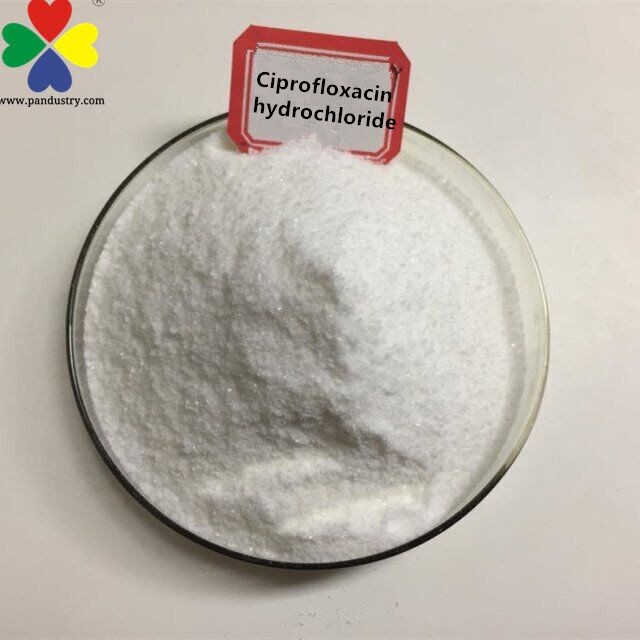 | | |
| --- | --- |
| Product name | Ciprofloxacin HCL |
| Other Name | |
| CAS NO | 86483-48-9 |
| EINECS | 1806241-263-5 |
| MF | C17H19ClFN3O3 |
| MW | 367.8 |
| Purity  | 99%min |
Packing & Delivery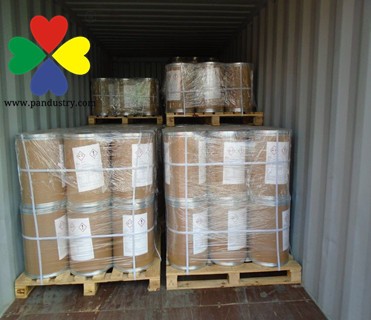 Package 

1kg/alu.Foil Bag

25kg/drum

Delivery time

•5 days by express,
•10 days by air,
•15 days by sea

Shipping time by express or air

5-7 days, by TNT, DHL, FEDEX, UPS, EMS

Shipping time by sea

• South America: around 40-60 days
• Southeast Asia: around 10-25 days
• Africa: around 40 days
• Europe: around 35 days
Our Company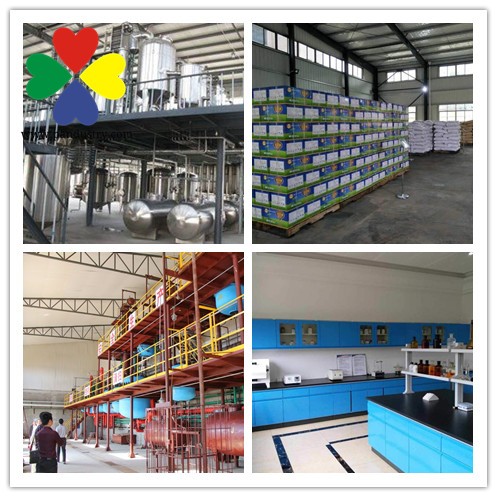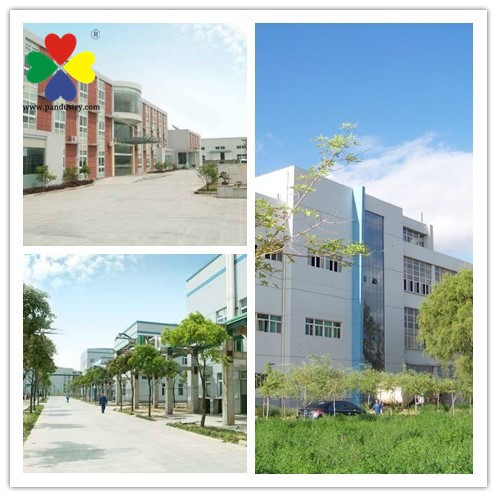 PANPAN INDUSTRY CO., LTD was located in Zhengzhou National University Science Park. It is a professional manufacturer and exporter who focus upon
Animal Pharmaceuticals
.
With superior quality and competitive price, our products not only are sold well in China, but also exported to Europe, North America, Southeast Asia, the Middle East and South Africa.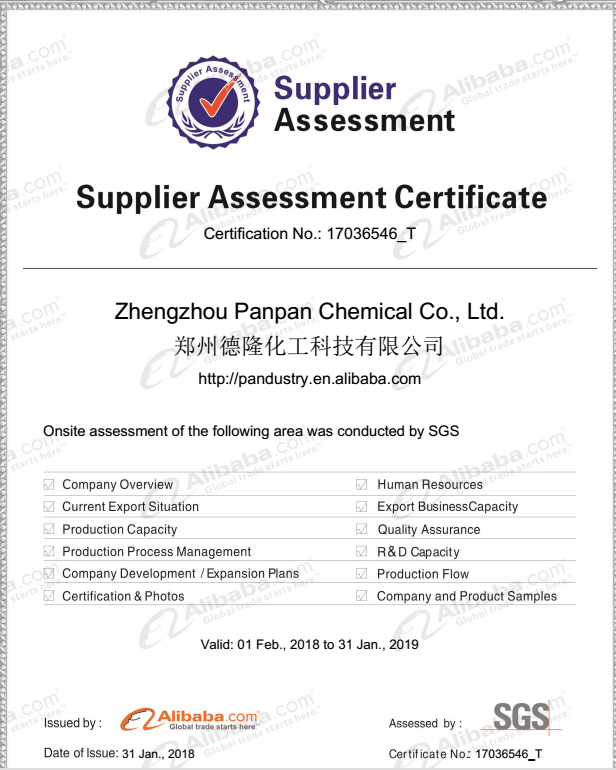 Our Service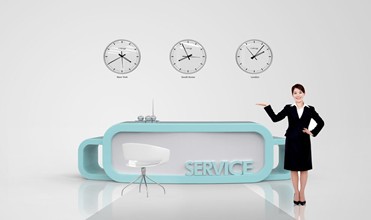 FREE sample avaiable.
The wholesale order,small order and trial order are accepted
High quality,resonable price ,timely delivery.
We can make exquisite design for package and print your logo.
after-sales technical guidance.
FAQ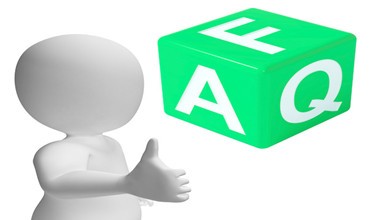 Q: How long should it can i get the goods after make payment?
A:For 1-20kgs sample we send by door to door EMS/TNT/DHL/Fedex courier ,usually within 10 days you can receive the product after payment.
Q: How to guantee your products?
A: With 7 years of gibberellic acid exporting experience and good customer feedback,we are a factory with professional R&D team and Qaulity Control Departments Each batch of our gibberellic acid are strictly tested by Qaulity Control Departments,to ensure th equality.
Main Products
| | | |
| --- | --- | --- |
| Metronidazole | Albendazole | Fenbendazole |
| Enrofloxacin | Praziquantel | Lincomycin HCL |
| Levamisole HCL | Amitraz | Ivermectin |
| Vitamin C | Vitamin B12 | Tilmicosin |
Contact us if you need more details on Ciprofloxacin Hydrochloride USP\/EP\/BP Grade. We are ready to answer your questions on packaging, logistics, certification or any other aspects about Raw Materials Ciprofloxacin Hydrochloride、CAS 86483-48-9 Ciprofloxacin Hydrochloride. If these products fail to match your need, please contact us and we would like to provide relevant information.
Product Categories : Animal Pharmaceuticals