Agrochemical pesticide Clothianidin insecticide 95%-97%tc
Product Description
#detail_decorate_root .magic-0{border-bottom-style:solid;border-bottom-color:#53647a;font-family:Roboto;font-size:24px;color:#53647a;font-style:normal;border-bottom-width:2px;padding-top:8px;padding-bottom:4px}#detail_decorate_root .magic-1{width:750px}#detail_decorate_root .magic-2{overflow:hidden;width:373px;height:373px;margin-top:0;margin-bottom:0;margin-left:0;margin-right:0}#detail_decorate_root .magic-3{margin-top:0;margin-left:0;width:373px;height:373px}#detail_decorate_root .magic-4{overflow:hidden;width:373px;height:373px;margin-top:0;margin-bottom:0;margin-left:4px;margin-right:0}#detail_decorate_root .magic-5{margin-top:0;margin-left:0;width:388.63473053892216px;height:373px}#detail_decorate_root .magic-6{width:750px;border-collapse:collapse}#detail_decorate_root .magic-7{min-height:18px;padding:5px 10px;width:130px;min-height:18px;box-sizing:content-box}#detail_decorate_root .magic-8{min-height:18px;padding:5px 10px;width:576px;min-height:18px;box-sizing:content-box}#detail_decorate_root .magic-9{overflow:hidden;width:373px;height:281.027397260274px;margin-top:0;margin-bottom:0;margin-left:0;margin-right:0}#detail_decorate_root .magic-10{margin-top:0;margin-left:0;width:373px;height:281.027397260274px}#detail_decorate_root .magic-11{overflow:hidden;width:373px;height:281px;margin-top:0;margin-bottom:0;margin-left:4px;margin-right:0}#detail_decorate_root .magic-12{margin-top:0;margin-left:0;width:373px;height:321.72506738544473px}#detail_decorate_root .magic-13{min-height:18px;padding:5px 10px;width:195px;min-height:18px;box-sizing:content-box}#detail_decorate_root .magic-14{min-height:18px;padding:5px 10px;width:511px;min-height:18px;box-sizing:content-box}#detail_decorate_root .magic-15{overflow:hidden;width:373px;height:320.46478873239437px;margin-top:0;margin-bottom:0;margin-left:0;margin-right:0}#detail_decorate_root .magic-16{margin-top:0;margin-left:0;width:373px;height:320.46478873239437px}#detail_decorate_root .magic-17{overflow:hidden;width:373px;height:320px;margin-top:0;margin-bottom:0;margin-left:4px;margin-right:0}#detail_decorate_root .magic-18{vertical-align:top}#detail_decorate_root .magic-19{vertical-align:top;display:block;padding-right:4px;box-sizing:border-box;padding-left:4px}#detail_decorate_root .magic-20{vertical-align:top;padding-bottom:4px;box-sizing:border-box;padding-top:4px}#detail_decorate_root .magic-21{padding:0;margin:0;white-space:pre-wrap;font-size:14px}#detail_decorate_root .magic-22{box-sizing:content-box;margin:0;padding:0;border:0;font-style:normal;font-variant-ligatures:normal;font-variant-caps:normal;font-variant-numeric:inherit;font-variant-east-asian:inherit;font-weight:400;font-stretch:inherit;font-size:14px;line-height:inherit;font-family:Roboto;vertical-align:baseline;color:#333;letter-spacing:normal;orphans:2;text-align:start;text-indent:0;text-transform:none;white-space:normal;widows:2;word-spacing:0;-webkit-text-stroke-width:0;background-color:#fff;text-decoration-style:initial;text-decoration-color:initial}#detail_decorate_root .magic-23{box-sizing:content-box}#detail_decorate_root .magic-24{box-sizing:content-box;background-color:transparent;text-decoration:none;margin:0;padding:0;border:0;font-style:inherit;font-variant:inherit;font-weight:inherit;font-stretch:inherit;font-size:inherit;line-height:inherit;font-family:inherit;vertical-align:baseline;color:#2192d9}#detail_decorate_root .magic-25{box-sizing:content-box;font-weight:700}#detail_decorate_root .magic-26{box-sizing:content-box;font-size:18px}#detail_decorate_root .magic-27{box-sizing:content-box;margin:0;padding:0;border:0;font-style:inherit;font-variant:inherit;font-weight:400;font-stretch:inherit;font-size:16px;line-height:24px;font-family:inherit;vertical-align:baseline}#detail_decorate_root .magic-28{box-sizing:content-box;margin:0;padding:0;border:0;font-style:inherit;font-variant:inherit;font-weight:inherit;font-stretch:inherit;font-size:16px;line-height:24px;font-family:inherit;vertical-align:baseline}#detail_decorate_root .magic-29{box-sizing:content-box;font-size:16px;font-weight:400}#detail_decorate_root .magic-30{box-sizing:content-box;font-size:16px}#detail_decorate_root .magic-31{box-sizing:content-box;margin:0;padding:0;border:0;font-style:inherit;font-variant:inherit;font-weight:400;font-stretch:inherit;font-size:inherit;line-height:24px;font-family:inherit;vertical-align:baseline}#detail_decorate_root .magic-32{overflow:hidden;width:750px;height:371.0275423728814px;margin-top:0;margin-bottom:0;margin-left:0;margin-right:0}#detail_decorate_root .magic-33{margin-top:0;margin-left:0;width:750px;height:371.0275423728814px}#detail_decorate_root .magic-34{box-sizing:content-box;margin:0;padding:0;border:0;font-style:normal;font-variant-ligatures:normal;font-variant-caps:normal;font-variant-numeric:inherit;font-variant-east-asian:inherit;font-weight:400;font-stretch:inherit;font-size:12px;line-height:inherit;font-family:Arial,Helvetica,sans-senif;vertical-align:baseline;color:#333;letter-spacing:normal;orphans:2;text-align:start;text-indent:0;text-transform:none;white-space:normal;widows:2;word-spacing:0;-webkit-text-stroke-width:0;background-color:#fff;text-decoration-style:initial;text-decoration-color:initial}#detail_decorate_root .magic-35{box-sizing:content-box;margin:0;padding:0;border:0;font-style:normal;font-variant:inherit;font-weight:bold;font-stretch:inherit;font-size:12pt;line-height:24px;font-family:inherit;vertical-align:baseline;color:#333;background:#fff}#detail_decorate_root .magic-36{box-sizing:content-box;margin:0;padding:0;border:0;font-style:normal;font-variant:inherit;font-weight:normal;font-stretch:inherit;font-size:12pt;line-height:24px;font-family:inherit;vertical-align:baseline;color:#333;background:#fff}#detail_decorate_root .magic-37{box-sizing:content-box;margin:0;padding:0;border:0;font-style:inherit;font-variant:inherit;font-weight:bold;font-stretch:inherit;font-size:12pt;line-height:24px;font-family:inherit;vertical-align:baseline}#detail_decorate_root .magic-38{box-sizing:content-box;margin:0;padding:0;border:0;font-style:inherit;font-variant:inherit;font-weight:inherit;font-stretch:inherit;font-size:12pt;line-height:24px;font-family:inherit;vertical-align:baseline}#detail_decorate_root .magic-39{box-sizing:content-box;margin:0;padding:0;border:0;font-style:normal;font-variant-ligatures:normal;font-variant-caps:normal;font-variant-numeric:inherit;font-variant-east-asian:inherit;font-weight:400;font-stretch:inherit;font-size:12px;line-height:inherit;font-family:Arial,Helvetica,sans-senif;vertical-align:baseline;color:#333;letter-spacing:normal;orphans:2;text-align:start;text-indent:0;text-transform:none;white-space:normal;widows:2;word-spacing:0;-webkit-text-stroke-width:0;background-color:#fff;text-decoration-style:initial;text-decoration-color:initial}#detail_decorate_root .magic-40{box-sizing:content-box;margin:0;padding:0;border:0;font-style:normal;font-variant-ligatures:normal;font-variant-caps:normal;font-variant-numeric:inherit;font-variant-east-asian:inherit;font-weight:400;font-stretch:inherit;font-size:16px;line-height:24px;font-family:Arial,Helvetica,sans-senif;vertical-align:baseline;color:#333;letter-spacing:normal;orphans:2;text-align:start;text-indent:0;text-transform:none;white-space:normal;widows:2;word-spacing:0;-webkit-text-stroke-width:0;background-color:#fff;text-decoration-style:initial;text-decoration-color:initial}#detail_decorate_root .magic-41{box-sizing:content-box;color:#333;font-family:Arial,Helvetica,sans-senif;font-size:12px;font-style:normal;font-variant-ligatures:normal;font-variant-caps:normal;font-weight:400;letter-spacing:normal;orphans:2;text-align:start;text-indent:0;text-transform:none;white-space:normal;widows:2;word-spacing:0;-webkit-text-stroke-width:0;background-color:#fff;text-decoration-style:initial;text-decoration-color:initial}#detail_decorate_root .magic-42{box-sizing:content-box;margin:0;padding:0;border:0;font-style:normal;font-variant-ligatures:normal;font-variant-caps:normal;font-variant-numeric:inherit;font-variant-east-asian:inherit;font-weight:400;font-stretch:inherit;font-size:16px;line-height:24px;font-family:Arial,Helvetica,sans-senif;vertical-align:baseline;color:#333;letter-spacing:normal;orphans:2;text-align:start;text-indent:0;text-transform:none;white-space:normal;widows:2;word-spacing:0;-webkit-text-stroke-width:0;text-decoration-style:initial;text-decoration-color:initial;background-color:#fff;float:none;display:inline !important}#detail_decorate_root .magic-43{font-size:16px}#detail_decorate_root .magic-44{box-sizing:content-box;color:#333;font-family:Arial,Helvetica,sans-senif;font-style:normal;font-variant-ligatures:normal;font-variant-caps:normal;font-weight:400;letter-spacing:normal;orphans:2;text-align:start;text-indent:0;text-transform:none;white-space:normal;widows:2;word-spacing:0;-webkit-text-stroke-width:0;background-color:#fff;text-decoration-style:initial;text-decoration-color:initial}#detail_decorate_root .magic-45{box-sizing:content-box;margin:0;padding:0;border:0;font-style:normal;font-variant:inherit;font-weight:400;font-stretch:inherit;font-size:inherit;line-height:24px;font-family:inherit;vertical-align:baseline;color:#333;background-color:#fff;float:none;display:inline !important} Product Description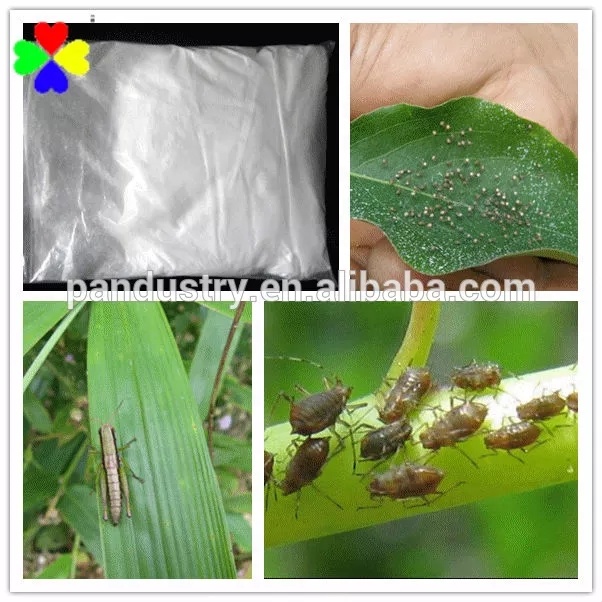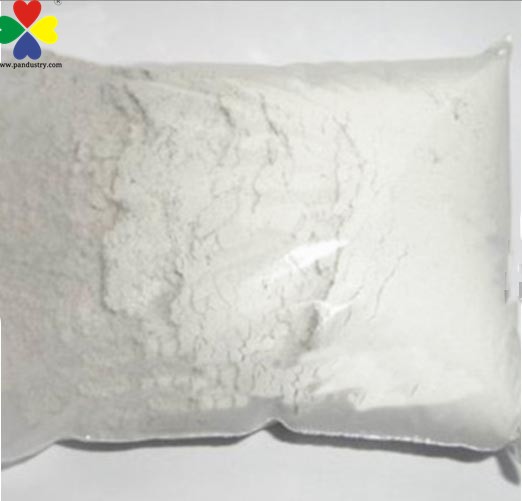 Product Name 




Agrochemical pesticide Clothianidin

Insecticide

95%-97%tc 




Applications




Mode of action Translaminar and root systemic activity. Uses Soil, foliar, paddy and seed insecticide, under development for control of sucking and chewing insects in rice, fruit and vegetables, maize and rape. Formulation types FS. Selected products: 'Dantotsu' (Sumitomo Chemical Takeda); 'Poncho' (Bayer CropScience, Sumitomo Chemical Takeda); 'Clutch' (Arvesta)




Toxicology




Oral Acute oral LD50 for male and female rats >5000 mg/kg. Skin and eye Acute percutaneous LD50 for male and female rats >2000 mg/kg. Slightly irritating to eyes, not a skin irritant (rabbits). Not a skin sensitiser (guinea pigs). Inhalation LC50 (4 h) for male and female rats >6.1 mg/l. NOEL (2 y) for male rats 27.4, female rats 9.7 mg/kg b.w. daily; (1 y) for male dogs 7.8, female dogs 8.5 mg/kg b.w. daily. Other Not mutagenic. Not oncogenic in rats and mice. Not teratogenic in rats and rabbits.  



package&Delivery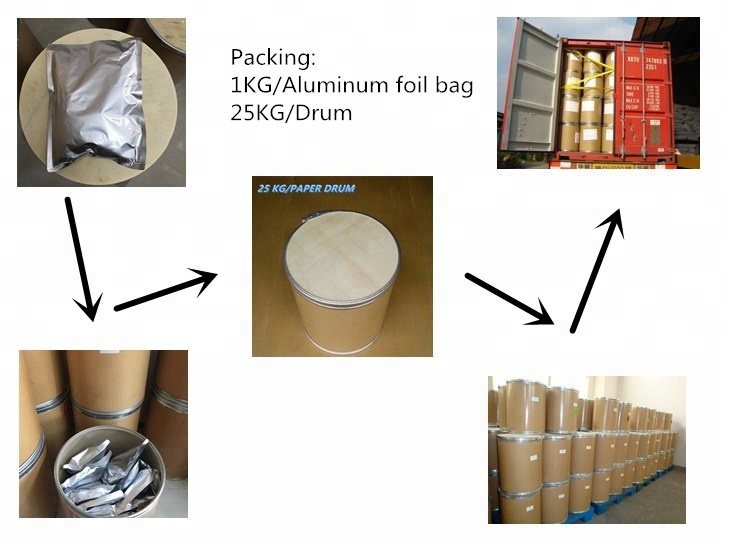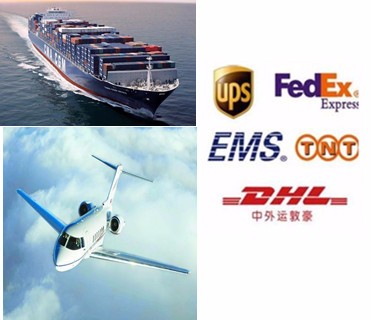 Package




 1kg/ bag; 25kg/drum or as your requirement .




Delivery

For small quantity we can ship by air door to door( like DHL, TNT, UPS, EMS or as your requirement)

For large quantity, Air or Sea both are available, as customized.
Company Profile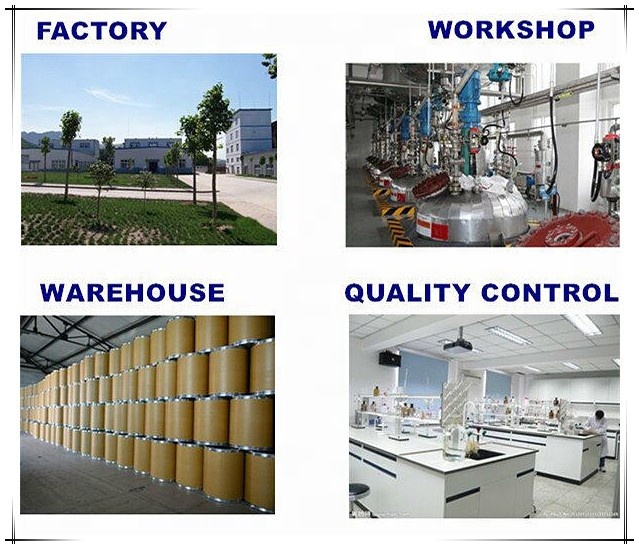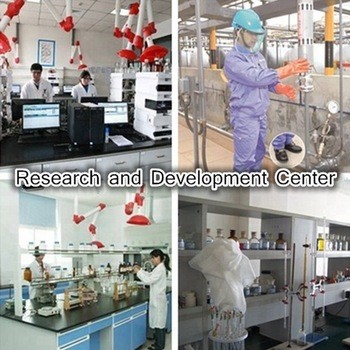 PANPAN INDUSTRY CO., LIMITED is located in Zheng zhou National University Science Park. It is a professional manufacturer and exporter who focus upon research, yielding, and sales of plant growth regulators, foliar fertilizer and pesticide.
With superior quality and competitive price, our products not only are sold well in China, but also exported to Europe, North America, Southeast Asia, the Middle East and South Africa.
Looking forward to cooperate with you in the future! Trade Record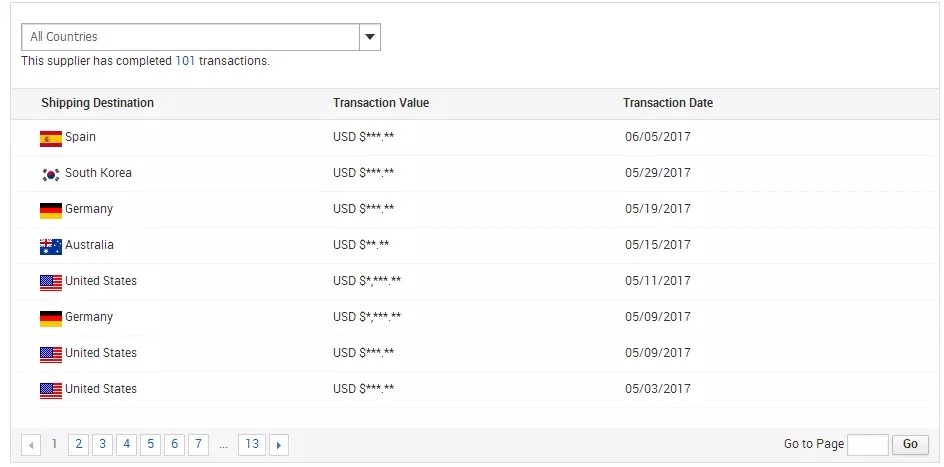 FAQ 1. Q: What is the Warranty for the pesticide?
A: For the pesticide, goods have 2 years warranty. If any quality problems on our side occured in this period, we will compensate for the goods or make a replacement.
2.Q:Is there a discount?
A:Different quantity has different discount,It depends on the quantity
3.Q: How should I import pesticides from you ?
A: For all over the world are apply for registration policy for import the pesticides from foreign countries, you should register the product what you want in your country. Or you have special way do the importation.
4. Q: How to contact with us?
A: Click the Alibaba "Contact Supplier" And then send us message the product you interest in, you will get reply within 24 hours.
5. Q:How can I get a sample?
A: Free samples is available, but freight charges will be at your account and the charges will be return to you or deduct from your order in the future. Our Service 1. Fast response and professional service
Your enquiry will be replied within 24 hours, including holidays.
2. Quality-guaranteed products.
Our company is very strict in quality control,most of our customers are very satisfied with our quality, and returned to order from us again and again.
3.Rich exporting experience of Agrochemicals.
We have 8 years of exporting experience, we can help you choosing the safest transportation method,we will prepare a full set of documents for customs-clearance, send along with the cargo.
4. After-sales service.
Tracking your goods till received it, if any problems during the shipment, we will contact with the shipping company and solve it in time.
We're responsible for the product quality.
We'll provide professional technical information and service to all of our clients. Contact us if you need more details on Clothianidin. We are ready to answer your questions on packaging, logistics, certification or any other aspects about Clothianidin insecticide、Clothianidin 95%-97%tc. If these products fail to match your need, please contact us and we would like to provide relevant information.
Product Categories : Insecticide