Thiamethoxam insecticide 97%tc 25%wdg 70%wdg agricultural chemicals Agrochemical pesticide Clothianidin insecticide 95%-97%tc Hot Sale Niclosamide Insecticide 98%tc 70%wp Nitenpyram insecticide 95%tc in agriculture
Product Description
#detail_decorate_root .magic-0{border-bottom-style:solid;border-bottom-color:#53647a;font-family:Roboto;font-size:24px;color:#53647a;font-style:normal;border-bottom-width:2px;padding-top:8px;padding-bottom:4px}#detail_decorate_root .magic-1{width:750px}#detail_decorate_root .magic-2{overflow:hidden;width:373px;height:373.62270450751254px;margin-top:0;margin-bottom:0;margin-left:0;margin-right:0}#detail_decorate_root .magic-3{margin-top:0;margin-left:0;width:373px;height:373.62270450751254px}#detail_decorate_root .magic-4{overflow:hidden;width:373px;height:373px;margin-top:0;margin-bottom:0;margin-left:4px;margin-right:0}#detail_decorate_root .magic-5{margin-top:0;margin-left:0;width:373px;height:375.33125px}#detail_decorate_root .magic-6{width:750px;border-collapse:collapse}#detail_decorate_root .magic-7{min-height:18px;padding:5px 10px;width:234px;min-height:18px;box-sizing:content-box}#detail_decorate_root .magic-8{min-height:18px;padding:5px 10px;width:472px;min-height:18px;box-sizing:content-box}#detail_decorate_root .magic-9{min-height:18px;padding:5px 10px;width:234px;box-sizing:content-box}#detail_decorate_root .magic-10{min-height:18px;padding:5px 10px;width:472px;box-sizing:content-box}#detail_decorate_root .magic-11{overflow:hidden;width:373px;height:321.72506738544473px;margin-top:0;margin-bottom:0;margin-left:0;margin-right:0}#detail_decorate_root .magic-12{margin-top:0;margin-left:0;width:373px;height:321.72506738544473px}#detail_decorate_root .magic-13{overflow:hidden;width:373px;height:321px;margin-top:0;margin-bottom:0;margin-left:4px;margin-right:0}#detail_decorate_root .magic-14{margin-top:0;margin-left:0;width:426.05454545454546px;height:321px}#detail_decorate_root .magic-15{min-height:18px;padding:5px 10px;width:178px;min-height:18px;box-sizing:content-box}#detail_decorate_root .magic-16{min-height:18px;padding:5px 10px;width:528px;min-height:18px;box-sizing:content-box}#detail_decorate_root .magic-17{overflow:hidden;width:373px;height:320.46478873239437px;margin-top:0;margin-bottom:0;margin-left:0;margin-right:0}#detail_decorate_root .magic-18{margin-top:0;margin-left:0;width:373px;height:320.46478873239437px}#detail_decorate_root .magic-19{overflow:hidden;width:373px;height:320px;margin-top:0;margin-bottom:0;margin-left:4px;margin-right:0}#detail_decorate_root .magic-20{margin-top:5px;margin-left:-98px;width:570px;height:304px}#detail_decorate_root .magic-21{vertical-align:top}#detail_decorate_root .magic-22{vertical-align:top;display:block;padding-right:4px;box-sizing:border-box;padding-left:4px}#detail_decorate_root .magic-23{vertical-align:top;padding-bottom:4px;box-sizing:border-box;padding-top:4px}#detail_decorate_root .magic-24{padding:0;margin:0;white-space:pre-wrap;font-size:14px}#detail_decorate_root .magic-25{color:#333;font-family:"Times New Roman",Times;font-size:medium;font-style:normal;font-variant-ligatures:normal;font-variant-caps:normal;font-weight:400;letter-spacing:normal;orphans:2;text-align:start;text-indent:0;text-transform:none;white-space:normal;widows:2;word-spacing:0;-webkit-text-stroke-width:0;background-color:#fff;text-decoration-style:initial;text-decoration-color:initial;display:inline !important;float:none}#detail_decorate_root .magic-26{box-sizing:content-box;color:#333;font-family:"Times New Roman",Times;font-size:medium;font-style:normal;font-variant-ligatures:normal;font-variant-caps:normal;font-weight:400;letter-spacing:normal;orphans:2;text-align:start;text-indent:0;text-transform:none;white-space:normal;widows:2;word-spacing:0;-webkit-text-stroke-width:0;background-color:#fff;text-decoration-style:initial;text-decoration-color:initial}#detail_decorate_root .magic-27{box-sizing:content-box;background-color:#fff;text-decoration:none;margin:0;padding:0;border:0;font-style:normal;font-variant-ligatures:normal;font-variant-caps:normal;font-variant-numeric:inherit;font-variant-east-asian:inherit;font-weight:400;font-stretch:inherit;font-size:medium;line-height:inherit;font-family:"Times New Roman",Times;vertical-align:baseline;color:#2192d9;letter-spacing:normal;orphans:2;text-align:start;text-indent:0;text-transform:none;white-space:normal;widows:2;word-spacing:0;-webkit-text-stroke-width:0}#detail_decorate_root .magic-28{box-sizing:content-box;font-family:"Times New Roman",Times;font-size:medium;font-style:normal;font-variant-ligatures:normal;font-variant-caps:normal;font-weight:400;letter-spacing:normal;orphans:2;text-align:start;text-indent:0;text-transform:none;white-space:normal;widows:2;word-spacing:0;-webkit-text-stroke-width:0;background-color:#fff;text-decoration-style:initial;text-decoration-color:initial}#detail_decorate_root .magic-29{overflow:hidden;width:750px;height:371.0275423728814px;margin-top:0;margin-bottom:0;margin-left:0;margin-right:0}#detail_decorate_root .magic-30{margin-top:0;margin-left:0;width:750px;height:371.0275423728814px}#detail_decorate_root .magic-31{overflow:hidden;width:373px;height:373px;margin-top:0;margin-bottom:0;margin-left:0;margin-right:0}#detail_decorate_root .magic-32{margin-top:0;margin-left:0;width:373px;height:373px}#detail_decorate_root .magic-33{margin-top:0;margin-left:0;width:373px;height:380.56081081081084px}#detail_decorate_root .magic-34{box-sizing:content-box;margin:0;padding:0;border:0;font-style:normal;font-variant-ligatures:normal;font-variant-caps:normal;font-variant-numeric:inherit;font-variant-east-asian:inherit;font-weight:400;font-stretch:inherit;font-size:14px;line-height:inherit;font-family:Roboto;vertical-align:baseline;color:#333;letter-spacing:normal;orphans:2;text-align:start;text-indent:0;text-transform:none;white-space:normal;widows:2;word-spacing:0;-webkit-text-stroke-width:0;background-color:#fff;text-decoration-style:initial;text-decoration-color:initial}#detail_decorate_root .magic-35{box-sizing:content-box}#detail_decorate_root .magic-36{box-sizing:content-box;margin:0;padding:0;border:0;font-style:inherit;font-variant:inherit;font-weight:inherit;font-stretch:inherit;font-size:inherit;line-height:24px;font-family:inherit;vertical-align:baseline}#detail_decorate_root .magic-37{box-sizing:content-box;font-weight:700}#detail_decorate_root .magic-38{vertical-align:top;display:inline-block;padding-right:4px;width:33.33%;box-sizing:border-box;margin-bottom:-4px;padding-left:4px;margin-top:-4px}#detail_decorate_root .magic-39{vertical-align:top;box-sizing:border-box;padding-top:4px}#detail_decorate_root .magic-40{width:245px;height:235.14367816091956px;overflow:hidden}#detail_decorate_root .magic-41{position:relative;left:0;top:0;width:245.00000000000003px;height:235.14367816091956px}#detail_decorate_root .magic-42{padding:0;margin:0;white-space:pre-wrap;font-size:16px}#detail_decorate_root .magic-43{box-sizing:content-box;margin:0;padding:0;border:0;font-style:normal;font-variant-ligatures:normal;font-variant-caps:normal;font-variant-numeric:inherit;font-variant-east-asian:inherit;font-weight:400;font-stretch:inherit;font-size:16px;line-height:24px;font-family:Roboto;vertical-align:baseline;display:inline;color:#333;letter-spacing:normal;orphans:2;text-align:start;text-indent:0;text-transform:none;white-space:normal;widows:2;word-spacing:0;-webkit-text-stroke-width:0;background-color:#fff;text-decoration-style:initial;text-decoration-color:initial}#detail_decorate_root .magic-44{color:#333;font-family:Roboto;font-size:14px;font-style:normal;font-variant-ligatures:normal;font-variant-caps:normal;font-weight:400;letter-spacing:normal;orphans:2;text-align:start;text-indent:0;text-transform:none;white-space:normal;widows:2;word-spacing:0;-webkit-text-stroke-width:0;background-color:#fff;text-decoration-style:initial;text-decoration-color:initial;display:inline !important;float:none}#detail_decorate_root .magic-45{width:245px;height:235px;overflow:hidden}#detail_decorate_root .magic-46{position:relative;left:0;top:0;width:245px;height:245px}#detail_decorate_root .magic-47{position:relative;left:0;top:0;width:245px;height:244.755px} Product Description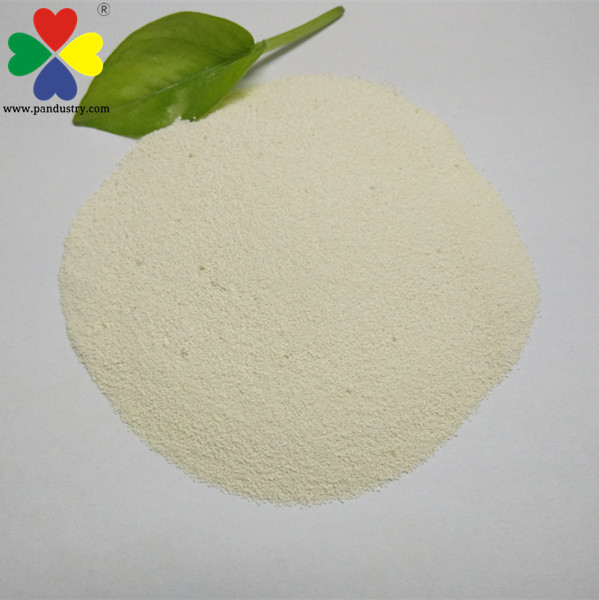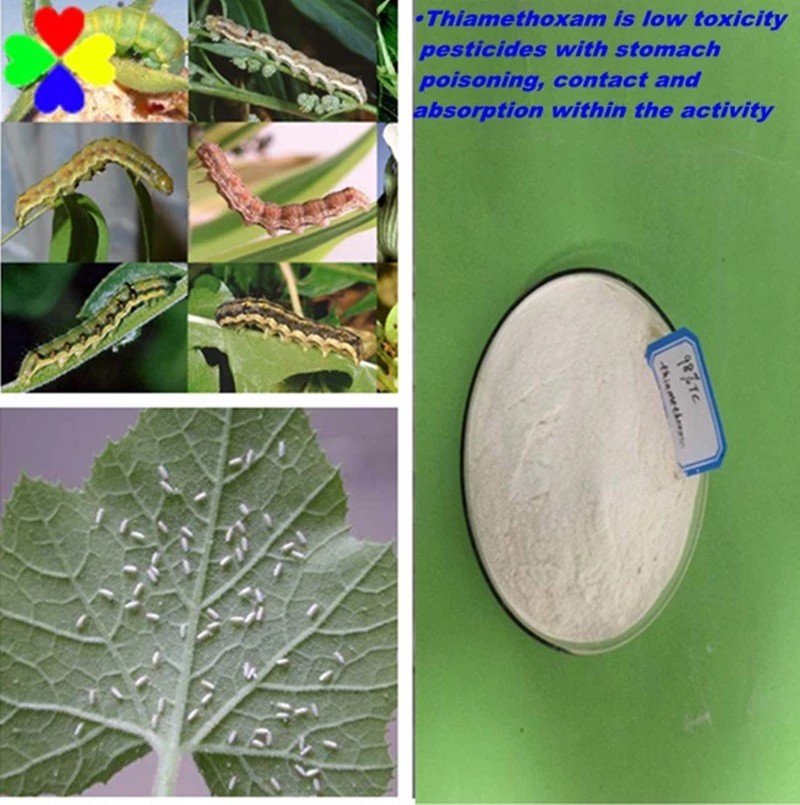 Product Name 




Thiamethoxam

Insecticide

97%tc 25%wdg 70%wdg agricultural chemicals 




Specification

Solubility 

25 °C, g / L pure) 4.1 water, an organic solvent (25 °C, g / L):

48 in acetone, 7.0 in ethyl acetate , 13 in methanol, 110 in methylene chloride,

hexane> 1mg / L, 620mg octanol / L, toluene 680mg / L.

Application

Thiamethoxam is a new structural and the second generation neonicotinoid pesticides, with high activity and low toxicity.

It works through stomach poisoning, contact and absorbtion activity.

It can be used by foliar spraying and soil irrigation.

it has a good control effect on pests such as aphids, planthoppers, leafhoppers

Notice


.1. Can not be mixed with alkaline agents .

2. Can't be stored in environment which is lower than 10 °C and above 35 °C .

3. Do not blindly increase the medication dosage when using it.
package&Delivery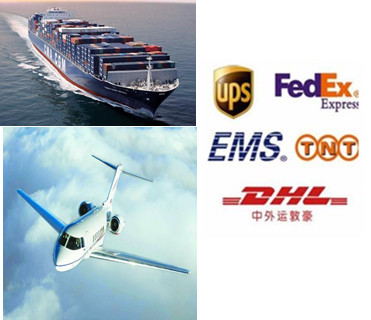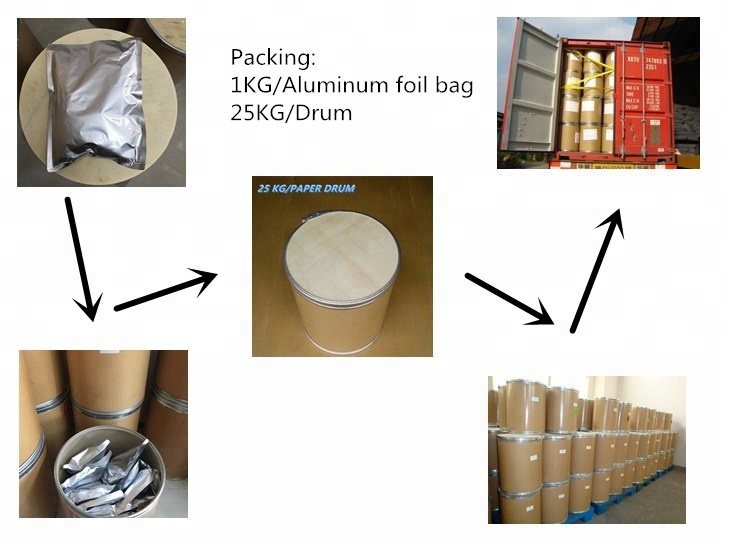 Thiamethoxam Package




1kg/Aluminium foil bag, 25kg/drum or as yuor requirements




Thiamethoxam Shipping

For small quantity we can ship by air door to door( like DHL, TNT, UPS, EMS or as your requirement)

For large quantity, Air or Sea both are available, as customized

Thiamethoxam storage 




Keep in cool and dry place



Company Profile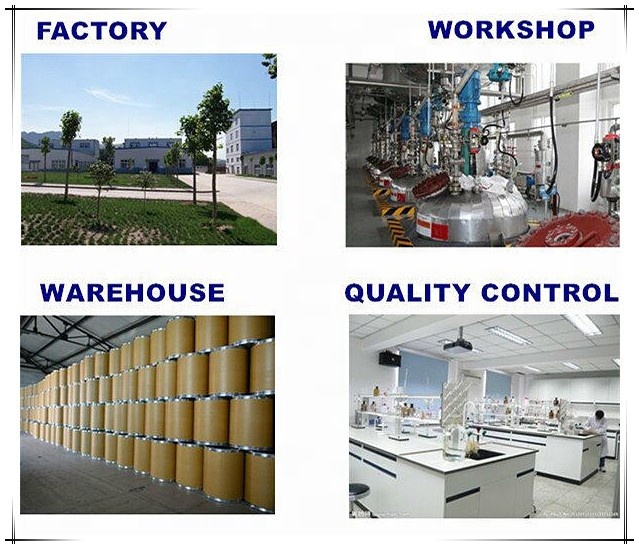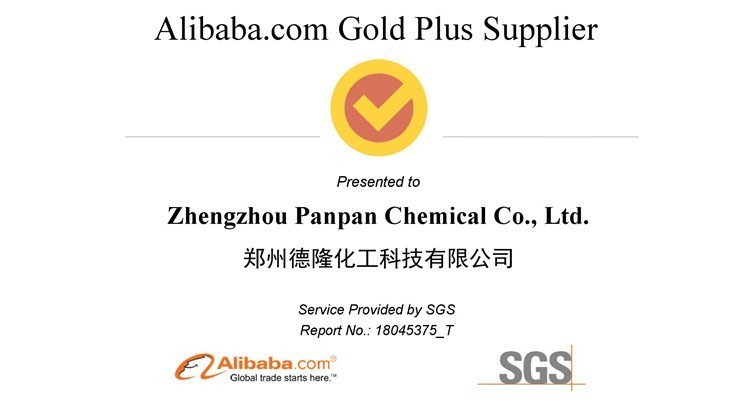 About PanPan (8 years transaction records on Alibaba)
PANPAN INDUSTRY CO., LIMITED was located in Zheng zhou National University Science Park. 
Main Business: 
It is a professional manufacturer and exporter who focus upon research, yielding, and sales of plant growth regulators, foliar fertilizer and pesticide. 
Our Markets
With superior quality and competitive price, our products not only are sold well in China, but also exported to Europe, North America, Southeast Asia, the Middle East and South Africa.
Looking forward to cooperate with you in the future! Trade Record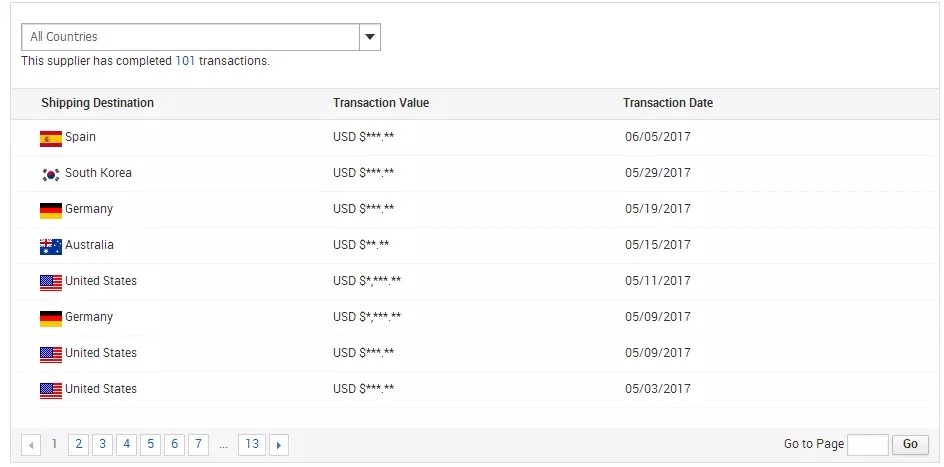 Exhibition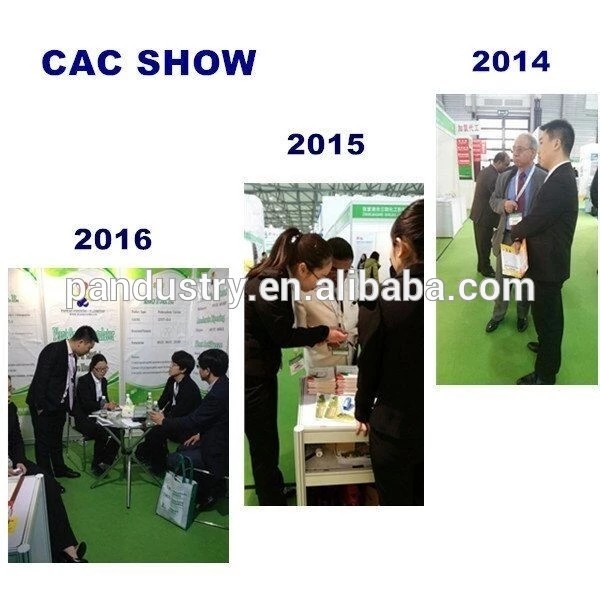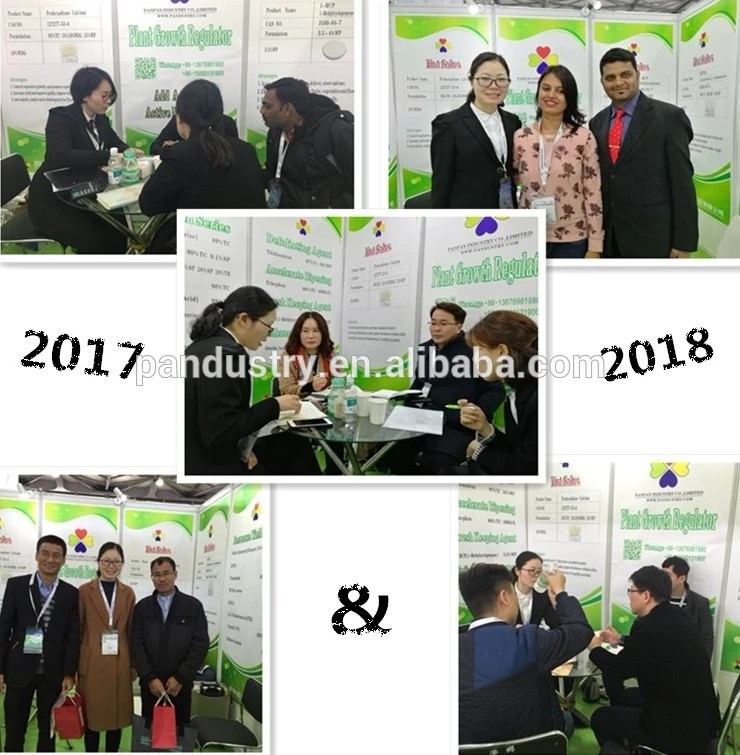 FAQ Q1: How do you treat quality complaint?
A:First of all, our quality control will reduce the quality problem to near zero. If there is a real 
quality problem caused by us, we will send you free goods Thiamethoxam for replacement or refund your loss.
Q2: What is the cost of your products of Thiamethoxam? A: We have so many products and have different formulation of every serices. I will recommend you the most suitable product for you as you tell me your definite demands. And we will send you email including detail information and quote for you. 
Q3: Are you a trading company or factory? 
A: We have two subsidiary factory with seven years. In the past we seek trade company to help us export, but now we establish our own export headquarter in Zhengzhou.
Q4: Do you have distributors in our country?
A: We are looking for distributors in the world. Recommend Products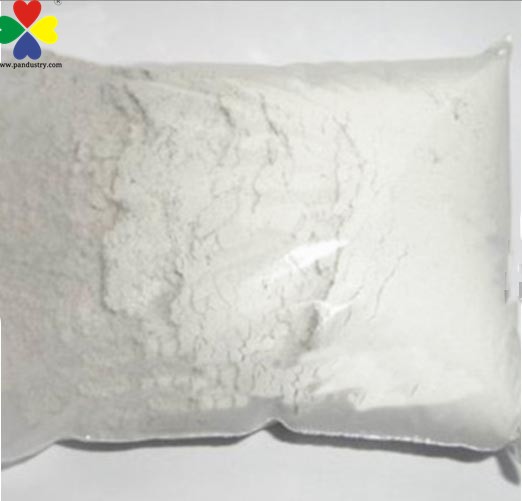 Agrochemical pesticide Clothianidin insecticide 95%-97%tc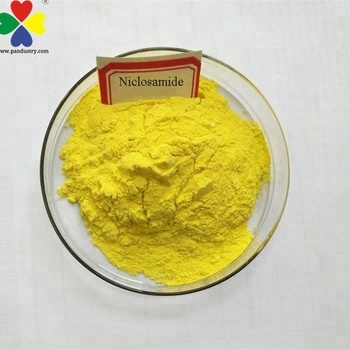 Hot Sale Niclosamide Insecticide 98%tc 70%wp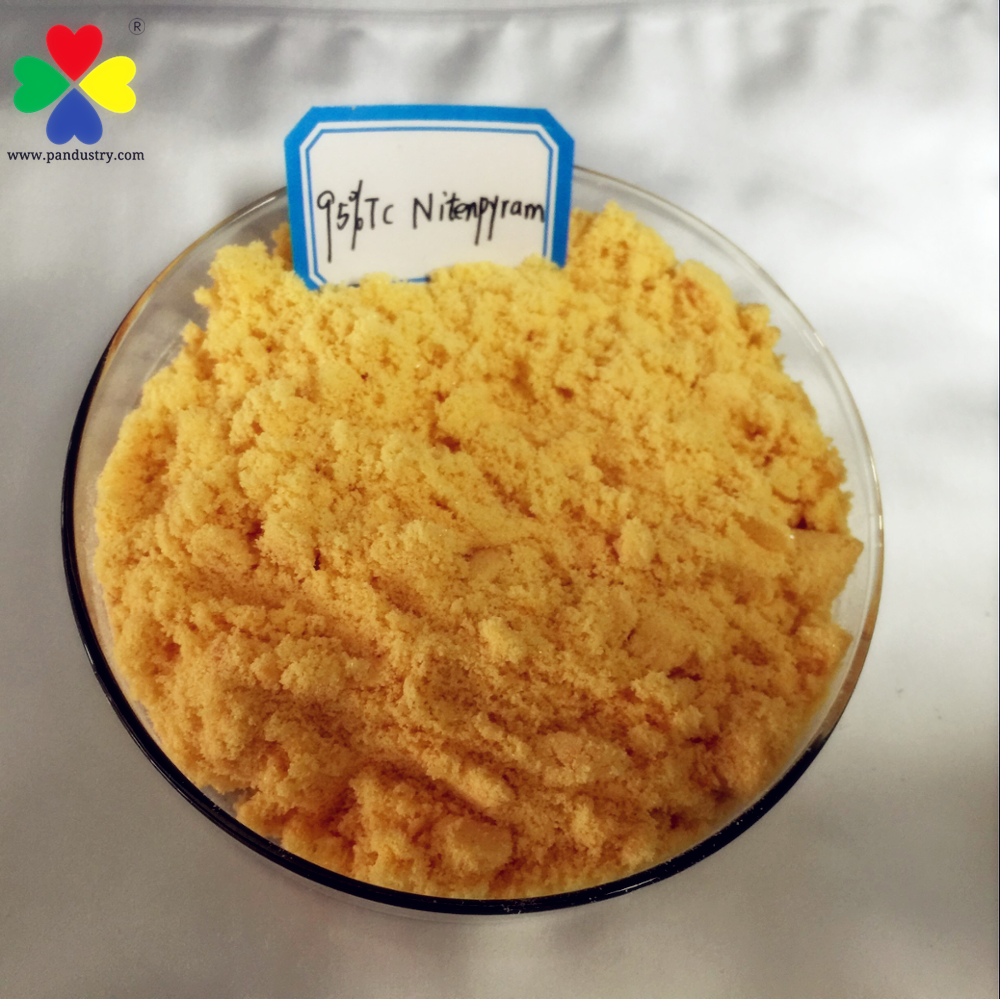 Nitenpyram insecticide 95%tc in agriculture   Contact us if you need more details on Thiamethoxam. We are ready to answer your questions on packaging, logistics, certification or any other aspects about Thiamethoxam insecticide、Thiamethoxam 97%tc 25%wdg 70%wdg. If these products fail to match your need, please contact us and we would like to provide relevant information.
Product Categories : Insecticide