Fertilizer for maize, peanuts, cotton, rice,10%WP 15%WP Prohexadione calcium
Product Description
#detail_decorate_root .magic-0{border-bottom-width:2px;border-bottom-style:solid;border-bottom-color:#53647a;background-color:#c5ccde;margin-left:0;margin-right:0;padding-left:8px;padding-right:8px;color:#53647a;font-family:Roboto;font-size:24px;padding-top:8px;padding-bottom:4px}#detail_decorate_root .magic-1{width:750px}#detail_decorate_root .magic-2{overflow:hidden;width:373px;height:321.7250673854448px;margin-top:0;margin-bottom:0;margin-left:0;margin-right:0}#detail_decorate_root .magic-3{margin-top:0;margin-left:0;width:373px;height:349px}#detail_decorate_root .magic-4{overflow:hidden;width:373px;height:321.7250673854448px;margin-top:0;margin-bottom:0;margin-left:4px;margin-right:0}#detail_decorate_root .magic-5{margin-top:0;margin-left:0;width:373px;height:373px}#detail_decorate_root .magic-6{overflow:hidden;width:750px;height:321.429px;margin-top:0;margin-bottom:0;margin-left:0;margin-right:0}#detail_decorate_root .magic-7{margin-top:0;margin-left:0;width:750px;height:321.429px}#detail_decorate_root .magic-8{width:750px;border-collapse:collapse}#detail_decorate_root .magic-9{padding:5px 10px;overflow:hidden;width:163px;box-sizing:content-box}#detail_decorate_root .magic-10{padding:5px 10px;overflow:hidden;width:539px;box-sizing:content-box}#detail_decorate_root .magic-11{font-size:medium}#detail_decorate_root .magic-12{margin-top:-37.19946091644205px;margin-left:0;width:373px;height:373px}#detail_decorate_root .magic-13{vertical-align:top}#detail_decorate_root .magic-14{vertical-align:top;display:block;padding-right:4px;box-sizing:border-box;padding-left:4px}#detail_decorate_root .magic-15{vertical-align:top;padding-bottom:4px;box-sizing:border-box;padding-top:4px}#detail_decorate_root .magic-16{padding:0;margin:0;white-space:pre-wrap;font-size:14px}#detail_decorate_root .magic-17{margin:0;padding:0}#detail_decorate_root .magic-18{overflow:hidden;width:750px;height:320px;margin-top:0;margin-bottom:0;margin-left:0;margin-right:0}#detail_decorate_root .magic-19{margin-top:-47px;margin-left:0;width:601.7px;height:397.1px}#detail_decorate_root .magic-20{padding:0;font-size:16px;line-height:20px;font-weight:bold;color:#333;margin:0}#detail_decorate_root .magic-21{overflow:hidden;width:247.33333333333334px;height:323.50184204215986px;margin-top:0;margin-bottom:0;margin-left:0;margin-right:0}#detail_decorate_root .magic-22{margin-top:-41.448673511651734px;margin-left:0;width:247px;height:368px}#detail_decorate_root .magic-23{overflow:hidden;width:247.33333333333334px;height:323.50184204215986px;margin-top:0;margin-bottom:0;margin-left:4px;margin-right:0}#detail_decorate_root .magic-24{margin-top:-8.087546051053996px;margin-left:0;width:247px;height:393px}#detail_decorate_root .magic-25{margin-top:-6.065659538290497px;margin-left:0;width:247px;height:408px} Product Description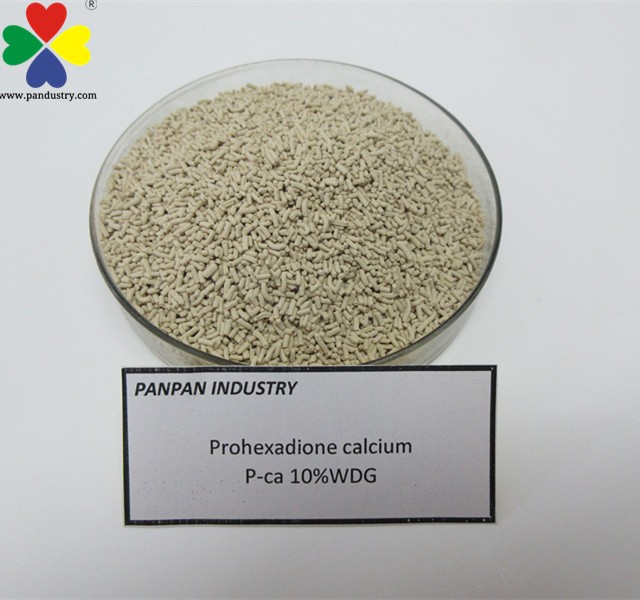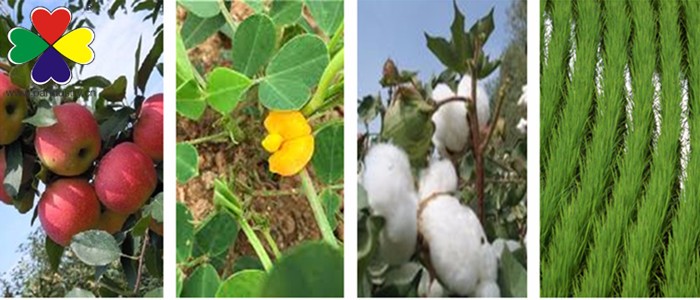 Product Name

Prohexadione calcium 15%WP

Classification

Plant growth regualtor

Cas. NO

127277-53-6

Physical and Chemical Properties

Appearance: yellow

Powder

.

Solubility:  Soluble in alcohol

Stability: stable under light, heat and in aqueous solution, but not stable in alkaline conditions.

Effect

• Prohexadione calcium 15-45 g/hectare
• Being effective within 3 days,
• obiviously reduce plant height,
• shorten internode height,
• increase lodging capacity,
• meanwhile it promote fruit growth to increase yielding.


Applicable Plants

• Cereal crops: Rice, Corn, Wheat, etc..
• Oil-bearing crops: soybean, peanut, rape, etc..
• Fruit trees: Mango, Apple, Pear, Litchi, etc..
• Horticultural Plants: Lawn, Bonsai, etc..
Package&Delivery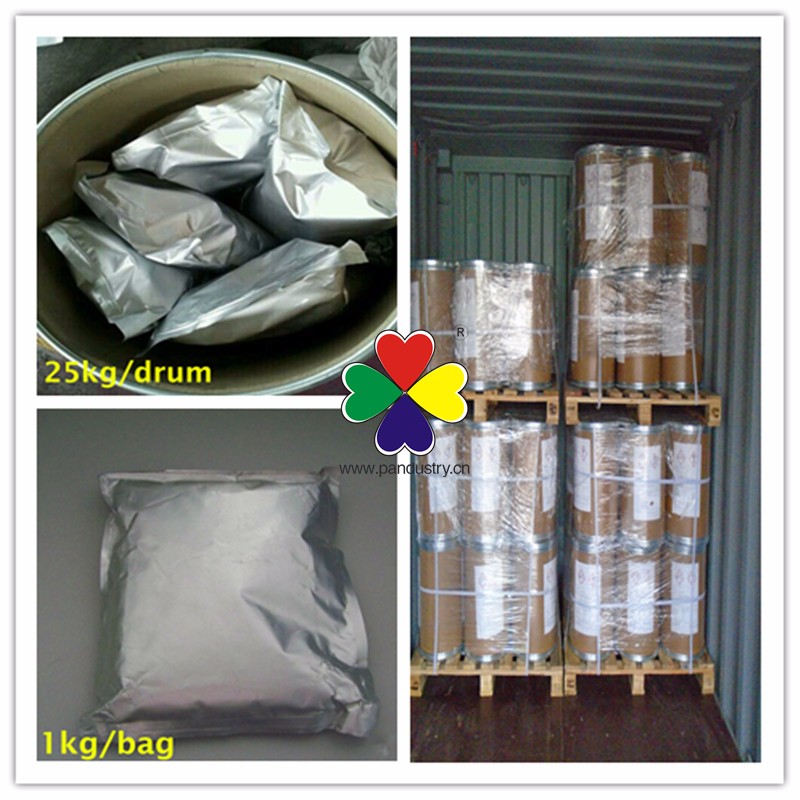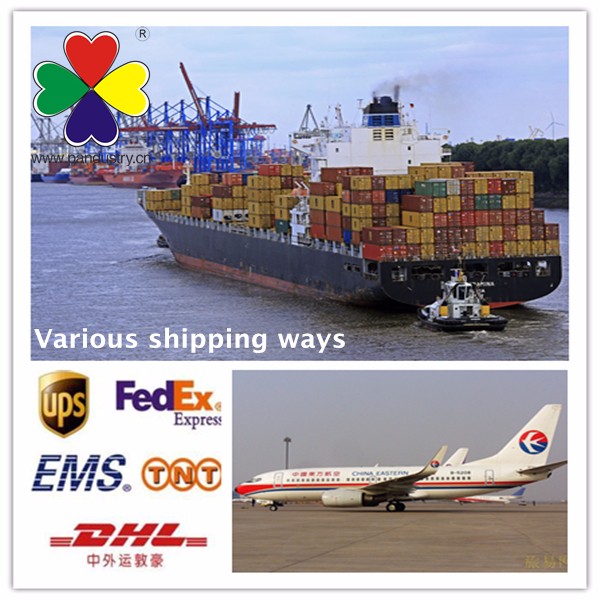 Package

1kg/aluminium bag, 25 kg/ drum or according the demand of yours.

Delivery

By FedEx/DHL/UPS/TNT, Door-to-Door. 5-7 days

By Air. 10 days

By Sea. 

•South America : around 40 day

•Southeast Asia: around 10-25 days
•Africa: around 40 days
•Europe: around 30 days
Our Company About PanPan
PANPAN INDUSTRY CO., LIMITED was located in Zheng zhou National University Science Park.
It is a professional manufacturer and exporter who focus upon research, yielding, and sales of plant growth regulators, foliar fertilizer and pesticide.
With superior quality and competitive price, our products not only are sold well in China, but also exported to Europe, North America, Southeast Asia, the Middle East and South Africa.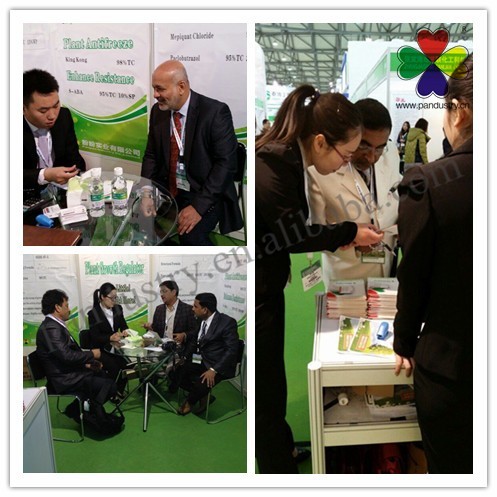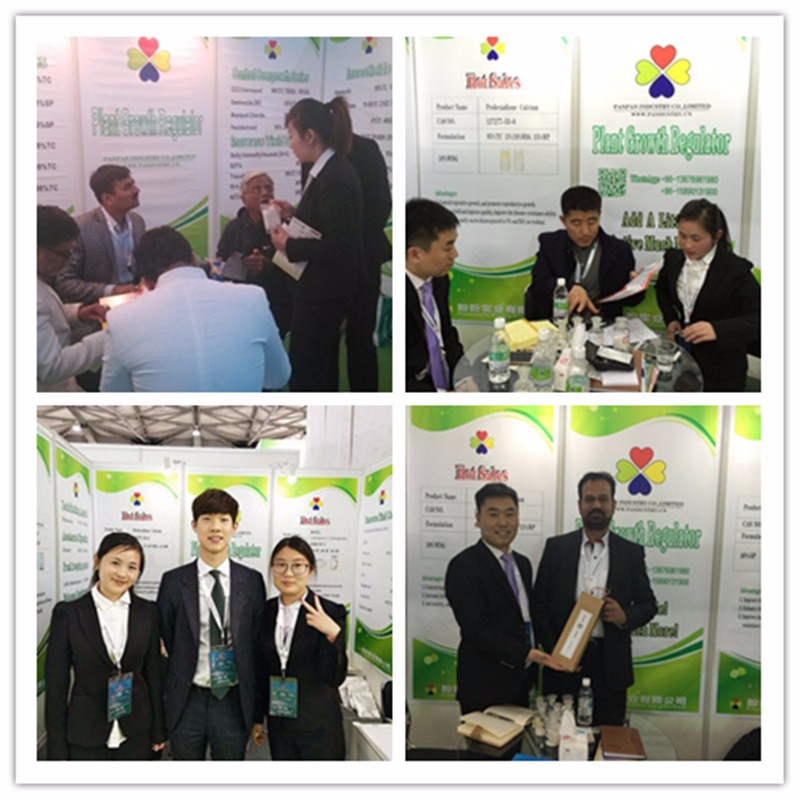 FAQ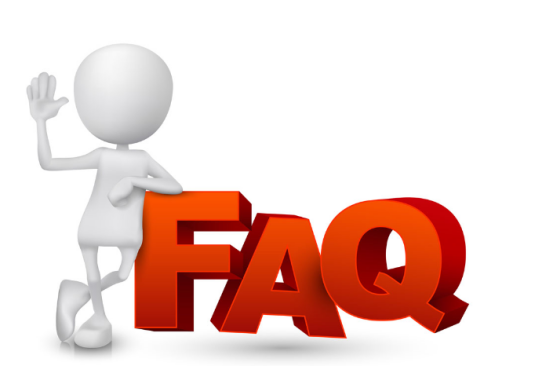 Title goes here. Semi-Automatic PET Bottle Blowing Machine Bottle Making Machine Bottle Moulding Machine. 1. Q: Are you a trading company or factory?
     A: We have two subsidiary factory with seven years . In the past we seek trade company to help us export , but now we establish our own export headquarter in zhengzhou.
2. Q: How to confirm the product quality before placing orders?
     A:You can get free samples for some products, you only need to pay the shipping cost or arrange a courier to us and take the samples.
        You can also send us your product specifications and requests, we will manufacture the products according to your requests.
3.Q: How to start orders or make payments?
    A: You can send a confirmation by Inquiry or by Trade Manager, and we will send you Proforma Invoice with our bank details for your confirmation, then you can make payment accordingly.
4.Q:How do you treat quality complaint?
   A:First of all, our quality control will reduce the quality problem to near zero. If there is a quality problem caused by us, we will send you free goods for replacement or refund your loss.
Transaction records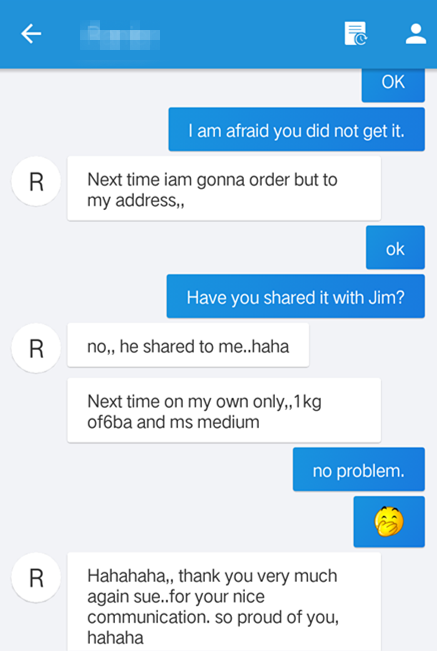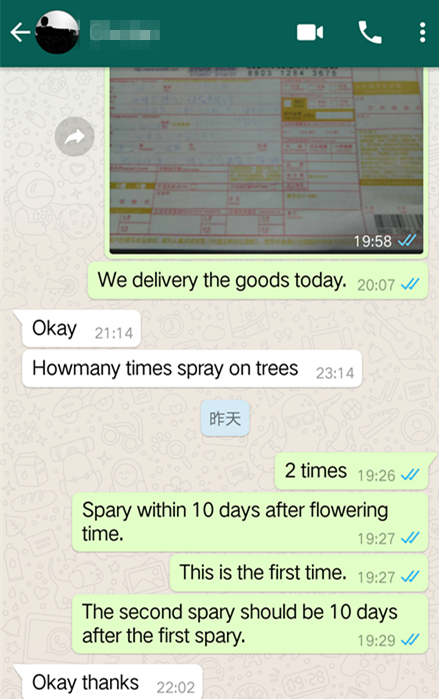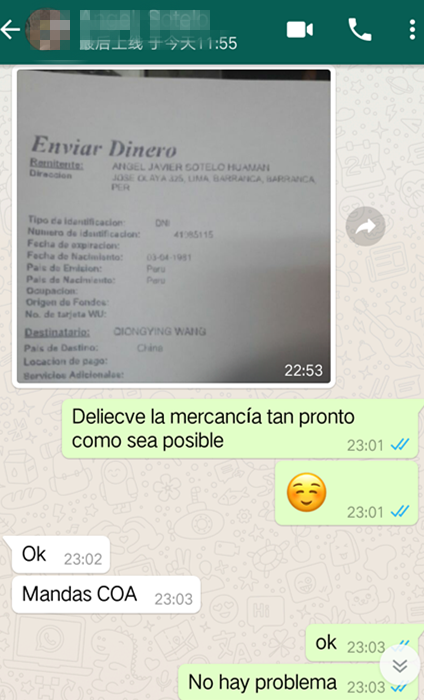 Contact us if you need more details on Prohexadione calcium. We are ready to answer your questions on packaging, logistics, certification or any other aspects about 10%WP 15%WP Prohexadione calcium、Fertilizer for maize peanuts cotton rice Prohexadione calcium. If these products fail to match your need, please contact us and we would like to provide relevant information.
Product Categories : Plant growth regulator