Argochemical Plant Growth Regulator Paclobutrazol 25%sc
Product Description
#detail_decorate_root .magic-0{border-bottom-style:solid;border-bottom-color:#53647a;font-family:Roboto;font-size:24px;color:#53647a;font-style:normal;border-bottom-width:2px;padding-top:8px;padding-bottom:4px}#detail_decorate_root .magic-1{width:750px}#detail_decorate_root .magic-2{overflow:hidden;width:373px;height:373px;margin-top:0;margin-bottom:0;margin-left:0;margin-right:0}#detail_decorate_root .magic-3{margin-top:1px;margin-left:-1px;width:373px;height:373px}#detail_decorate_root .magic-4{overflow:hidden;width:373px;height:373px;margin-top:0;margin-bottom:0;margin-left:4px;margin-right:0}#detail_decorate_root .magic-5{margin-top:0;margin-left:0;width:373px;height:373px}#detail_decorate_root .magic-6{width:750px;border-collapse:collapse}#detail_decorate_root .magic-7{min-height:18px;padding:5px 10px;width:231px;min-height:18px;box-sizing:content-box}#detail_decorate_root .magic-8{min-height:18px;padding:5px 10px;width:475px;min-height:18px;box-sizing:content-box}#detail_decorate_root .magic-9{vertical-align:top}#detail_decorate_root .magic-10{vertical-align:top;display:block;padding-right:4px;box-sizing:border-box;padding-left:4px}#detail_decorate_root .magic-11{vertical-align:top;padding-bottom:4px;box-sizing:border-box;padding-top:4px}#detail_decorate_root .magic-12{padding:0;margin:0;white-space:pre-wrap;font-size:14px}#detail_decorate_root .magic-13{font-size:16px}#detail_decorate_root .magic-14{color:#333;font-family:Roboto,"Helvetica Neue",Helvetica,Tahoma,Arial,"PingFang SC","Microsoft YaHei";font-size:14px;font-style:normal;font-variant-ligatures:normal;font-variant-caps:normal;font-weight:400;letter-spacing:normal;orphans:2;text-align:start;text-indent:0;text-transform:none;white-space:normal;widows:2;word-spacing:0;-webkit-text-stroke-width:0;background-color:#fff;text-decoration-style:initial;text-decoration-color:initial;display:inline !important;float:none}#detail_decorate_root .magic-15{color:#333;font-family:Roboto,"Helvetica Neue",Helvetica,Tahoma,Arial,"PingFang SC","Microsoft YaHei";font-style:normal;font-variant-ligatures:normal;font-variant-caps:normal;font-weight:400;letter-spacing:normal;orphans:2;text-align:start;text-indent:0;text-transform:none;white-space:normal;widows:2;word-spacing:0;-webkit-text-stroke-width:0;background-color:#fff;text-decoration-style:initial;text-decoration-color:initial;float:none;display:inline !important}#detail_decorate_root .magic-16{overflow:hidden;width:750px;height:750px;margin-top:0;margin-bottom:0;margin-left:0;margin-right:0}#detail_decorate_root .magic-17{margin-top:-74px;margin-left:34px;width:676px;height:676px}#detail_decorate_root .magic-18{min-height:18px;padding:5px 10px;width:258px;min-height:18px;box-sizing:content-box}#detail_decorate_root .magic-19{min-height:18px;padding:5px 10px;width:447px;min-height:18px;box-sizing:content-box}#detail_decorate_root .magic-20{overflow:hidden;width:373px;height:320.46478873239437px;margin-top:0;margin-bottom:0;margin-left:0;margin-right:0}#detail_decorate_root .magic-21{margin-top:0;margin-left:0;width:373px;height:320.46478873239437px}#detail_decorate_root .magic-22{overflow:hidden;width:373px;height:320px;margin-top:0;margin-bottom:0;margin-left:4px;margin-right:0}#detail_decorate_root .magic-23{margin-top:5px;margin-left:-98px;width:570px;height:304px}#detail_decorate_root .magic-24{font-size:18px}#detail_decorate_root .magic-25{overflow:hidden;width:750px;height:371.0275423728814px;margin-top:0;margin-bottom:0;margin-left:0;margin-right:0}#detail_decorate_root .magic-26{margin-top:0;margin-left:0;width:750px;height:371.0275423728814px}#detail_decorate_root .magic-27{margin-top:0;margin-left:0;width:373px;height:380.56081081081084px}#detail_decorate_root .magic-28{font-size:16px}#detail_decorate_root .magic-29{font-family:Arial,Helvetica,sans-serif}#detail_decorate_root .magic-30{color:#333}#detail_decorate_root .magic-31{font-size:14px}#detail_decorate_root .magic-32{font-family:微软雅黑;color:#ed7d31}#detail_decorate_root .magic-33{font-size:18px}#detail_decorate_root .magic-34{font-family:微软雅黑} Product Description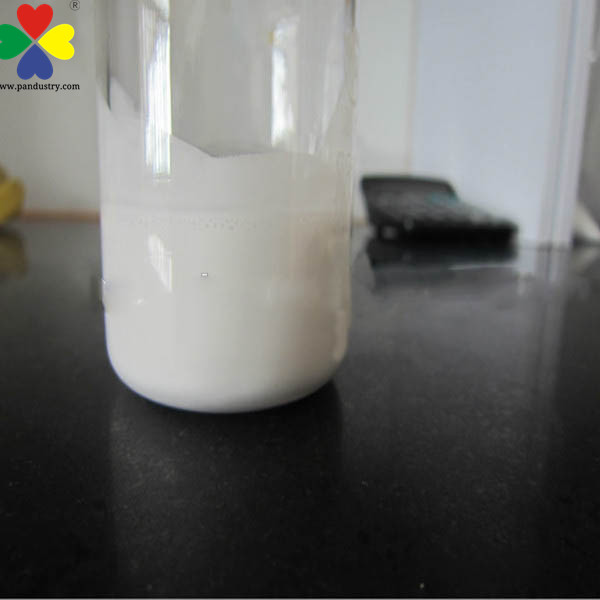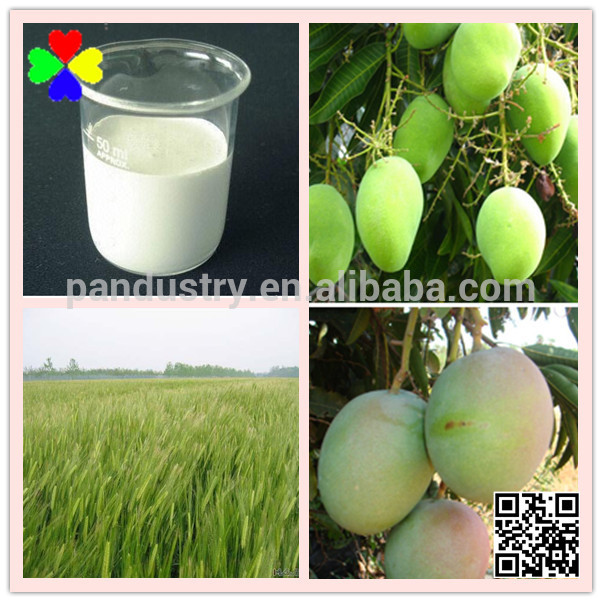 Product Name 

Appearance

Solubility

Molecular Weight

Application




Agriclture PGR Paclobutrazol retard plant growth, inhibit stem elongation, shorten internodes, promote plant tillering, promote differentiation, increase plant resistance. Agriclture PGR Paclobutrazol increase production and other effects.




Application Plant 

Wheat / Paddy / Orange / Rape / Apple tree / Grape / Peach tree / Cherry tree / Lychee/Chestnut / Water melon / Tomato / Eggplant / Potatoes / Radish / Peanuts / Soybeans / flowers

Mode of actions

1). Inhibits the stem growth and breaks the apical dominance(can inhibit the generation of Gibberellic acid);

2). Inhibits the internodal elongation, resists to lodging;

3). Improves the abilities of stress tolerance

4). Promotes the lateral bud growth

5). Enhances or inhibits the photosynthesis, depends on the concentration

6). Improves the respiration intensity of root, slows down the respiration of aboveground parts of crops.
Package&Delivery Package&Delivery of Argochemical Plant Growth Regulator Paclobutrazol 25%sc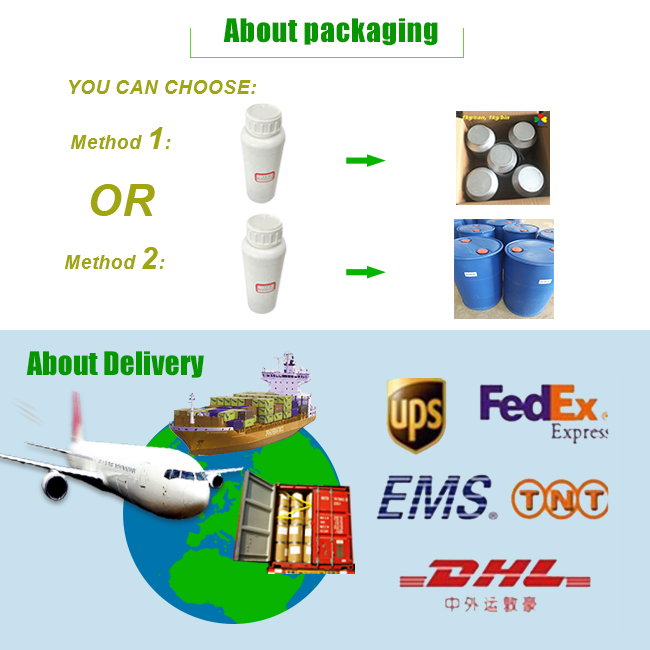 Package




200L/Drum(Sc) or as customers' reqiurement

 

Delivery by courier




Within 3 working days after receipt of payment;




Shipment by sea




Within 21 working days afterreceipt of deposit or relevant L/C




Storage 




Keep in cool and dry place 



Company Profile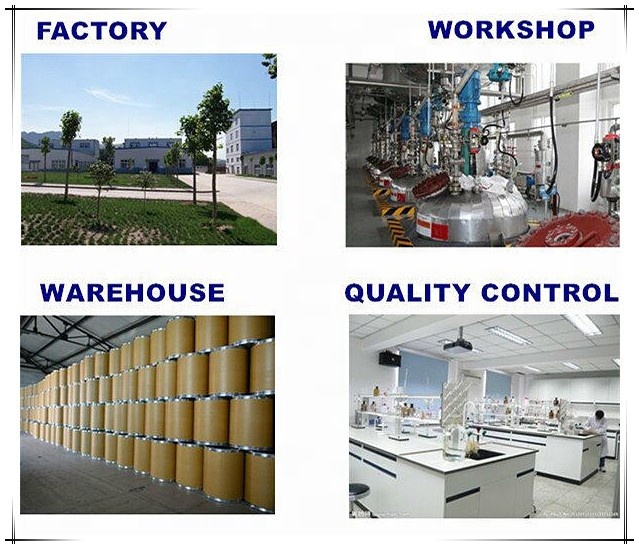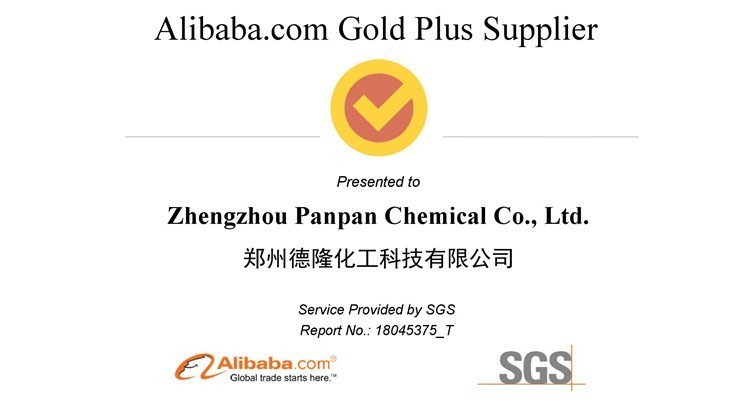 PANPAN INDUSTRY CO., LIMITED was located in Zheng zhou National University Science Park.
It is a professional manufacturer and exporter who focus upon research, yielding, and sales of plant growth
regulators, foliar fertilizer and pesticide.
With superior quality and competitive price, our products not only are sold well in China, but also exported to
Europe, North America, Southeast Asia, the Middle East and South Africa.
In the future, we sincerely hope to cooperate with friends from at home and abroad to create a prosperous future! Trade Record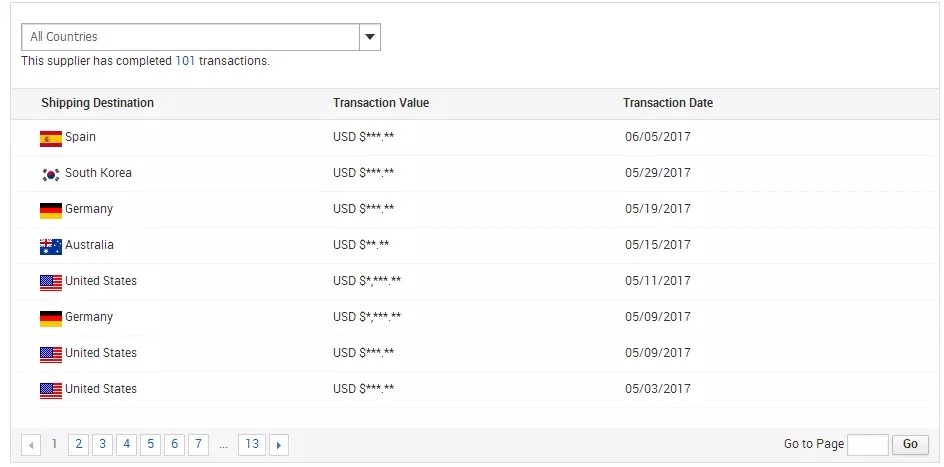 Exhibition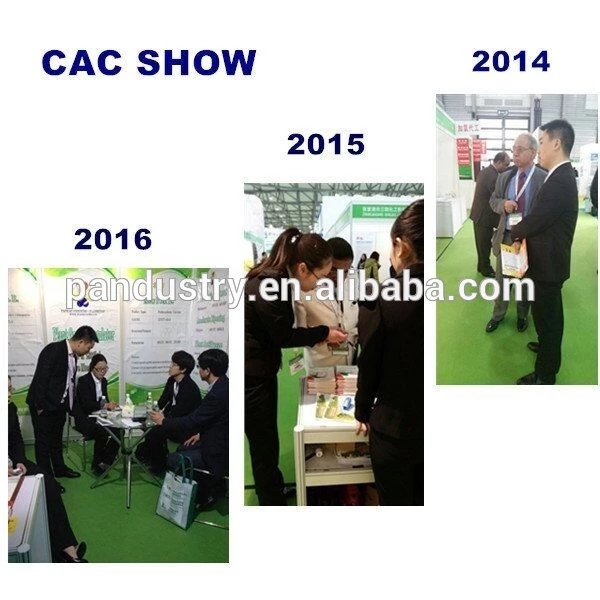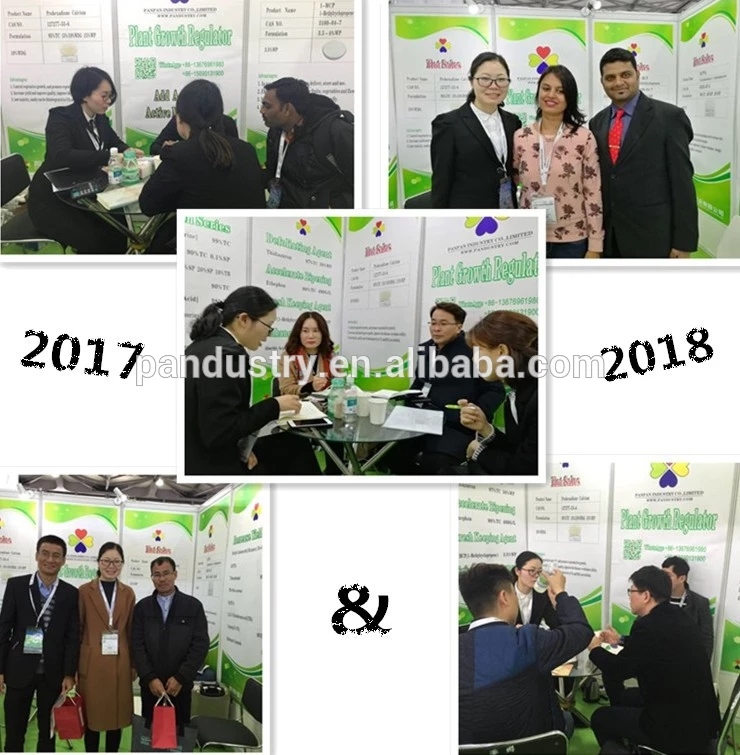 FAQ 1. Q: How to confirm the product quality before placing orders? 
    A: You can get free samples for some products, you only need to pay the shipping cost or arrange a courier to us
        and take the samples. You can also send us your product specifications and requests, we will manufacture the
        products according to your requests.
2.Q: How to start orders or make payments?
   A: You can send a confirmation by Inquiry or by Trade Manager, and we will send you Proforma Invoice with our
        bank details for your confirmation, then you can make payment accordingly.
3.Q: How do you treat quality complaint? 
   A:First of all, our quality control will reduce the quality problem to near zero. If there is a quality problem caused by us,
     we will send you free goods for replacement or refund your loss.
4. Q: Could you offer free sample for quality test?
    A: Free sample are available for customers. Our Service
Pre-sales service  You can inquire samples before purchasing, most products can supply from stock.
 Our company is very strict in quality control, most of our customers are very satisfied with our quality, and repeat order all the time.
After-sales service Tracking your goods till received it, if any problems during the shipment.we will contact with the shipping company and solve it in time.
We're responsible for the product quality.
Providing professional technical information and service to all of our customers.
Contact us if you need more details on Paclobutrazol. We are ready to answer your questions on packaging, logistics, certification or any other aspects about Paclobutrazol 25%sc、Plant Growth Regulator Paclobutrazol 25%sc. If these products fail to match your need, please contact us and we would like to provide relevant information.
Product Categories : Plant growth regulator