98%TC Foliar Fertilizer Atonik Plant Stimulant CAS 67233-85-6
Product Description
#detail_decorate_root .magic-0{border-bottom-style:solid;border-bottom-color:#bbb;font-family:Roboto;font-size:24px;color:#000;background-color:#bbb;font-style:normal;border-bottom-width:2px;padding-top:8px;padding-bottom:4px}#detail_decorate_root .magic-1{width:750px}#detail_decorate_root .magic-2{overflow:hidden;width:750px;height:644.3914081145585px;margin-top:0;margin-bottom:0;margin-left:0;margin-right:0}#detail_decorate_root .magic-3{margin-top:0;margin-left:0;width:750px;height:644.3914081145585px}#detail_decorate_root .magic-4{vertical-align:top}#detail_decorate_root .magic-5{vertical-align:top;display:block;padding-right:4px;box-sizing:border-box;padding-left:4px}#detail_decorate_root .magic-6{vertical-align:top;padding-bottom:4px;box-sizing:border-box;padding-top:4px}#detail_decorate_root .magic-7{padding:0;margin:0;white-space:pre-wrap;font-size:14px}#detail_decorate_root .magic-8{box-sizing:content-box;margin:0;padding:0;border:0;font-style:normal;font-variant-ligatures:normal;font-variant-caps:normal;font-variant-numeric:inherit;font-variant-east-asian:inherit;font-weight:400;font-stretch:inherit;line-height:inherit;vertical-align:baseline;color:#333;letter-spacing:normal;orphans:2;text-align:start;text-indent:0;text-transform:none;white-space:normal;widows:2;word-spacing:0;-webkit-text-stroke-width:0;text-decoration-style:initial;text-decoration-color:initial;word-wrap:break-word}#detail_decorate_root .magic-9{box-sizing:content-box;margin:0;padding:0;border:0;font-style:inherit;font-variant:inherit;font-weight:inherit;font-stretch:inherit;line-height:24px;vertical-align:baseline}#detail_decorate_root .magic-10{box-sizing:content-box;font-weight:700}#detail_decorate_root .magic-11{font-size:16px}#detail_decorate_root .magic-12{box-sizing:content-box;margin:0;padding:0;border:0;font-style:inherit;font-variant:inherit;font-weight:inherit;font-stretch:inherit;line-height:18px;vertical-align:baseline}#detail_decorate_root .magic-13{box-sizing:content-box;margin:0;padding:0;border:0;font-style:normal;font-variant-ligatures:normal;font-variant-caps:normal;font-variant-numeric:inherit;font-variant-east-asian:inherit;font-weight:400;font-stretch:inherit;line-height:inherit;vertical-align:baseline;color:#333;letter-spacing:normal;orphans:2;text-indent:0;text-transform:none;white-space:normal;widows:2;word-spacing:0;-webkit-text-stroke-width:0;text-decoration-style:initial;text-decoration-color:initial;word-wrap:break-word}#detail_decorate_root .magic-14{box-sizing:content-box;border:0;font-style:normal;font-variant-ligatures:normal;font-variant-caps:normal;font-variant-numeric:inherit;font-variant-east-asian:inherit;font-weight:400;font-stretch:inherit;line-height:inherit;vertical-align:baseline;list-style-position:initial;list-style-image:initial;color:#333;letter-spacing:normal;orphans:2;text-align:start;text-indent:0;text-transform:none;white-space:normal;widows:2;word-spacing:0;-webkit-text-stroke-width:0;text-decoration-style:initial;text-decoration-color:initial;margin:1em 0 !important;padding:0 0 0 40px !important;list-style-type:disc !important;display:block !important}#detail_decorate_root .magic-15{box-sizing:content-box;margin:0 0 0 30px;padding:0;border:0;font-style:inherit;font-variant:inherit;font-weight:inherit;font-stretch:inherit;line-height:inherit;vertical-align:baseline;display:list-item}#detail_decorate_root .magic-16{overflow:hidden;width:750px;height:750px;margin-top:0;margin-bottom:0;margin-left:0;margin-right:0}#detail_decorate_root .magic-17{margin-top:0;margin-left:0;width:750px;height:750px}#detail_decorate_root .magic-18{overflow:hidden;width:750px;height:958.0388692579505px;margin-top:0;margin-bottom:0;margin-left:0;margin-right:0}#detail_decorate_root .magic-19{margin-top:0;margin-left:0;width:750px;height:958.0388692579505px}#detail_decorate_root .magic-20{overflow:hidden;width:750px;height:418.6708860759494px;margin-top:0;margin-bottom:0;margin-left:0;margin-right:0}#detail_decorate_root .magic-21{margin-top:0;margin-left:0;width:750.0000000000001px;height:418.6708860759494px}#detail_decorate_root .magic-22{color:#333;font-family:"Times New Roman";font-size:16px;font-style:normal;font-variant-ligatures:normal;font-variant-caps:normal;font-weight:400;letter-spacing:normal;orphans:2;text-align:start;text-indent:0;text-transform:none;white-space:pre-wrap;widows:2;word-spacing:0;-webkit-text-stroke-width:0;background-color:#fff;text-decoration-style:initial;text-decoration-color:initial;display:inline !important;float:none}#detail_decorate_root .magic-23{box-sizing:content-box;margin:0;padding:0;border:0;font-style:normal;font-variant-ligatures:normal;font-variant-caps:normal;font-variant-numeric:inherit;font-variant-east-asian:inherit;font-weight:400;font-stretch:inherit;font-size:16px;line-height:inherit;font-family:"Times New Roman";vertical-align:baseline;color:#333;letter-spacing:normal;orphans:2;text-align:start;text-indent:0;text-transform:none;white-space:pre-wrap;widows:2;word-spacing:0;-webkit-text-stroke-width:0;background-color:#fff;text-decoration-style:initial;text-decoration-color:initial}#detail_decorate_root .magic-24{overflow:hidden;width:750px;height:721.1538461538462px;margin-top:0;margin-bottom:4px;margin-left:0;margin-right:0}#detail_decorate_root .magic-25{margin-top:0;margin-left:0;width:750px;height:721.1538461538462px}#detail_decorate_root .magic-26{overflow:hidden;width:373px;height:296.031746031746px;margin-top:0;margin-bottom:0;margin-left:0;margin-right:0}#detail_decorate_root .magic-27{margin-top:0;margin-left:0;width:373px;height:296.031746031746px}#detail_decorate_root .magic-28{overflow:hidden;width:373px;height:296px;margin-top:0;margin-bottom:0;margin-left:4px;margin-right:0}#detail_decorate_root .magic-29{margin-top:0;margin-left:0;width:511.60493827160496px;height:296px}#detail_decorate_root .magic-30{overflow:hidden;width:750px;height:400px;margin-top:0;margin-bottom:0;margin-left:0;margin-right:0}#detail_decorate_root .magic-31{margin-top:0;margin-left:0;width:750px;height:400px}#detail_decorate_root .magic-32{overflow:hidden;width:247.33333333333334px;height:156.09798270893373px;margin-top:0;margin-bottom:0;margin-left:0;margin-right:0}#detail_decorate_root .magic-33{margin-top:0;margin-left:0;width:247px;height:156px}#detail_decorate_root .magic-34{overflow:hidden;width:247.33333333333334px;height:155.20917678812418px;margin-top:0;margin-bottom:0;margin-left:4px;margin-right:0}#detail_decorate_root .magic-35{margin-top:-11.01484480431849px;margin-left:0;width:247px;height:174px}#detail_decorate_root .magic-36{overflow:hidden;width:750px;height:652.9680365296804px;margin-top:0;margin-bottom:0;margin-left:0;margin-right:0}#detail_decorate_root .magic-37{margin-top:0;margin-left:0;width:750px;height:652.9680365296804px}#detail_decorate_root .magic-38{overflow:hidden;width:247.33333333333334px;height:185.57248925361472px;margin-top:0;margin-bottom:0;margin-left:0;margin-right:0}#detail_decorate_root .magic-39{margin-top:0;margin-left:0;width:247px;height:185px}#detail_decorate_root .magic-40{overflow:hidden;width:247.33333333333334px;height:185.2496626180837px;margin-top:0;margin-bottom:0;margin-left:4px;margin-right:0}#detail_decorate_root .magic-41{margin-top:0;margin-left:-44.05937921727396px;width:328px;height:185px}#detail_decorate_root .magic-42{margin-bottom:10px;overflow:hidden}#detail_decorate_root .magic-43{box-sizing:content-box;margin:0;padding:0;border:0;font-variant-ligatures:normal;font-variant-caps:normal;font-variant-numeric:inherit;font-variant-east-asian:inherit;font-weight:400;font-stretch:inherit;line-height:21px;vertical-align:baseline;color:#333;letter-spacing:normal;orphans:2;text-align:start;text-indent:0;text-transform:none;white-space:pre-wrap;widows:2;word-spacing:0;-webkit-text-stroke-width:0;background-color:#fff;text-decoration-style:initial;text-decoration-color:initial}#detail_decorate_root .magic-44{box-sizing:content-box;margin:0;padding:0;border:0;font-variant-ligatures:normal;font-variant-caps:normal;font-variant-numeric:inherit;font-variant-east-asian:inherit;font-weight:inherit;font-stretch:inherit;line-height:24px;vertical-align:baseline;color:#333;letter-spacing:normal;orphans:2;text-align:start;text-indent:0;text-transform:none;white-space:normal;widows:2;word-spacing:0;-webkit-text-stroke-width:0;background-color:#fff;text-decoration-style:initial;text-decoration-color:initial}#detail_decorate_root .magic-45{box-sizing:content-box;color:#333;font-variant-ligatures:normal;font-variant-caps:normal;font-weight:400;letter-spacing:normal;orphans:2;text-align:start;text-indent:0;text-transform:none;white-space:normal;widows:2;word-spacing:0;-webkit-text-stroke-width:0;background-color:#fff;text-decoration-style:initial;text-decoration-color:initial}#detail_decorate_root .magic-46{box-sizing:content-box;margin:0;padding:0;border:0;font-variant-ligatures:normal;font-variant-caps:normal;font-variant-numeric:inherit;font-variant-east-asian:inherit;font-weight:400;font-stretch:inherit;line-height:24px;vertical-align:baseline;color:#333;letter-spacing:normal;orphans:2;text-align:start;text-indent:0;text-transform:none;white-space:normal;widows:2;word-spacing:0;-webkit-text-stroke-width:0;background-color:#fff;text-decoration-style:initial;text-decoration-color:initial;float:none;display:inline !important}#detail_decorate_root .magic-47{box-sizing:content-box;margin:0;padding:0;border:0;font-variant-ligatures:normal;font-variant-caps:normal;font-variant-numeric:inherit;font-variant-east-asian:inherit;font-weight:400;font-stretch:inherit;line-height:inherit;vertical-align:baseline;color:#333;letter-spacing:normal;orphans:2;text-align:start;text-indent:0;text-transform:none;white-space:pre-wrap;widows:2;word-spacing:0;-webkit-text-stroke-width:0;background-color:#fff;text-decoration-style:initial;text-decoration-color:initial}#detail_decorate_root .magic-48{box-sizing:content-box;margin:0;padding:0;border:0;font-style:inherit;font-variant:inherit;font-weight:inherit;font-stretch:inherit;line-height:21px;vertical-align:baseline}#detail_decorate_root .magic-49{box-sizing:content-box;margin:0;padding:0;border:0;font-variant-ligatures:normal;font-variant-caps:normal;font-variant-numeric:inherit;font-variant-east-asian:inherit;font-weight:inherit;font-stretch:inherit;line-height:24px;vertical-align:baseline;color:#333;letter-spacing:normal;orphans:2;text-align:start;text-indent:0;text-transform:none;white-space:normal;widows:2;word-spacing:0;-webkit-text-stroke-width:0;background-color:#fff;text-decoration-style:initial;text-decoration-color:initial;float:none;display:inline !important}#detail_decorate_root .magic-50{box-sizing:content-box;margin:0;padding:0;border:0;font-style:inherit;font-variant:inherit;font-weight:inherit;font-stretch:inherit;font-size:inherit;line-height:inherit;vertical-align:baseline}#detail_decorate_root .magic-51{box-sizing:content-box;margin:0;padding:0;border:0;font-style:inherit;font-variant:inherit;font-weight:inherit;font-stretch:inherit;font-size:inherit;line-height:21px;vertical-align:baseline}#detail_decorate_root .magic-52{box-sizing:content-box;margin:0;padding:0;border:0;font-variant-ligatures:normal;font-variant-caps:normal;font-variant-numeric:inherit;font-variant-east-asian:inherit;font-stretch:inherit;font-size:14px;line-height:21px;vertical-align:baseline;color:#333;letter-spacing:normal;orphans:2;text-align:left;text-indent:0;text-transform:none;white-space:normal;widows:2;word-spacing:0;-webkit-text-stroke-width:0;background-color:#fff;text-decoration-style:initial;text-decoration-color:initial}#detail_decorate_root .magic-53{box-sizing:content-box;margin:0;padding:0;border:0;font-variant-ligatures:normal;font-variant-caps:normal;font-variant-numeric:inherit;font-variant-east-asian:inherit;font-weight:400;font-stretch:inherit;font-size:medium;line-height:24px;vertical-align:baseline;color:#333;letter-spacing:normal;orphans:2;text-align:start;text-indent:0;text-transform:none;white-space:normal;widows:2;word-spacing:0;-webkit-text-stroke-width:0;background-color:#fff;text-decoration-style:initial;text-decoration-color:initial;float:none;display:inline !important}#detail_decorate_root .magic-54{box-sizing:content-box;margin:0;padding:0;border:0;font-variant-ligatures:normal;font-variant-caps:normal;font-variant-numeric:inherit;font-variant-east-asian:inherit;font-stretch:inherit;font-size:14px;line-height:inherit;vertical-align:baseline;color:#333;letter-spacing:normal;orphans:2;text-align:left;text-indent:0;text-transform:none;white-space:normal;widows:2;word-spacing:0;-webkit-text-stroke-width:0;background-color:#fff;text-decoration-style:initial;text-decoration-color:initial}#detail_decorate_root .magic-55{box-sizing:content-box}#detail_decorate_root .magic-56{box-sizing:content-box;margin:0;padding:0;border:0;font-style:inherit;font-variant:inherit;font-weight:inherit;font-stretch:inherit;font-size:inherit;line-height:24px;vertical-align:baseline} Product Description
1: Basic information: CAS NO.:  67233-85-6 Formulation: 98% TC Molecular Formula: C6H4NO3Na Molecular Weight: 161.09 Appearance:  Orange crystal
Powder
    2:Description:         It is a kind of plant-growth regulator, it's functions include: It can promote crops growth and development; It can induce to bloom and fruit, break the dormant obstacle; It can induce to root and germinate, avoid falling blooms and fruits; It can improve the quality of plant, make the fruit have a good color and quality; It can raise the absorption of the nutrition in plants; It can enhance the immunity of the plant ,enhance the ability of against drought, flood, coldness, freeze injury.  
Application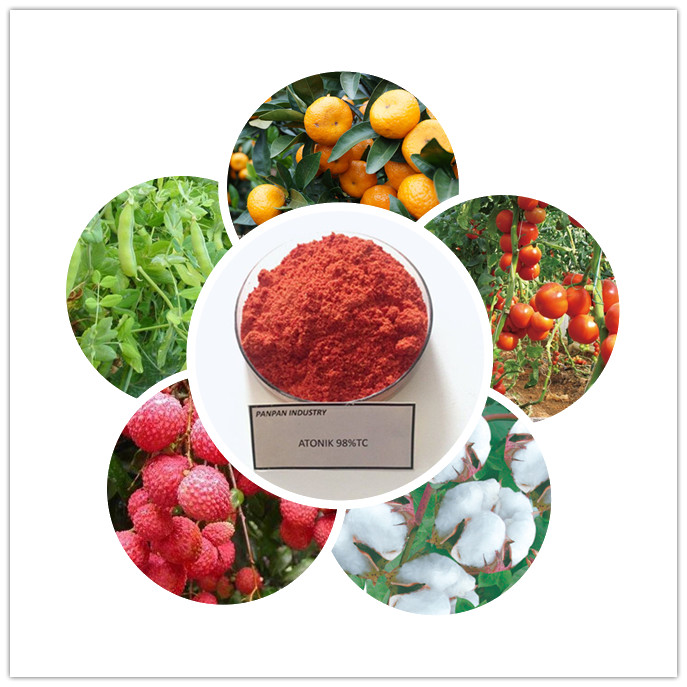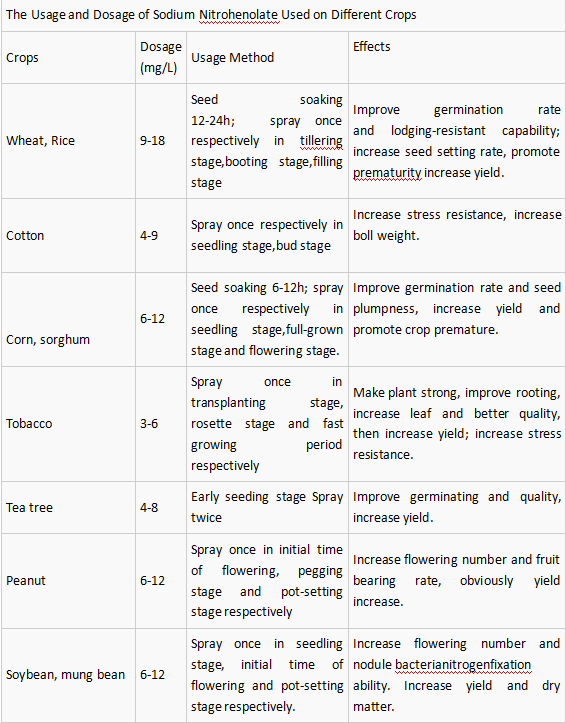 Packing & Delivery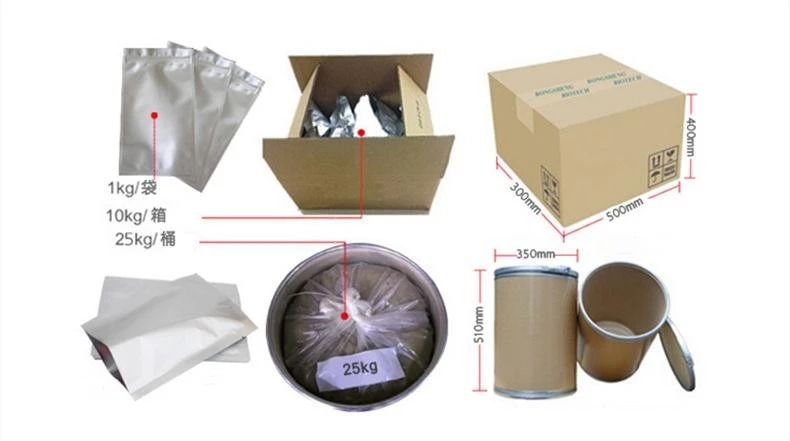 Package 1g/aluminium bag (Brassinolide 90%TC) 1kg/aluminium foil bag(Brassinolide 0.1%SP) 1kg/bag,25kg/drum or according to customer's requirement. Delivery By FedEx/DHL/UPS/TNT, Door-to-Door. 5-7 days By Air. 7-10 days Company Introduction Zhengzhou PANPAN Chemicals Co., Ltd PANPAN INDUSTRY CO., LIMITED was located in Zheng zhou National University Science Park. It is a professional manufacturer and exporter who focus upon research, yielding, and sales of plant growth regulators, foliar fertilizer and pesticide.   With superior quality and competitive price, our products not only are sold well in China, but also exported to Europe, North America, Southeast Asia, the Middle East and South Africa.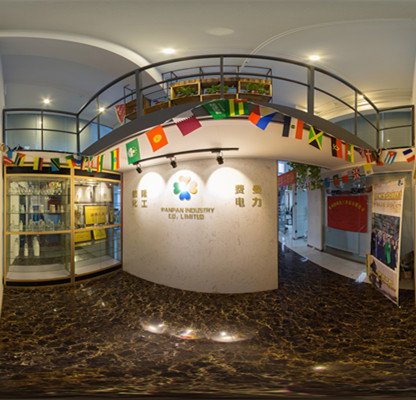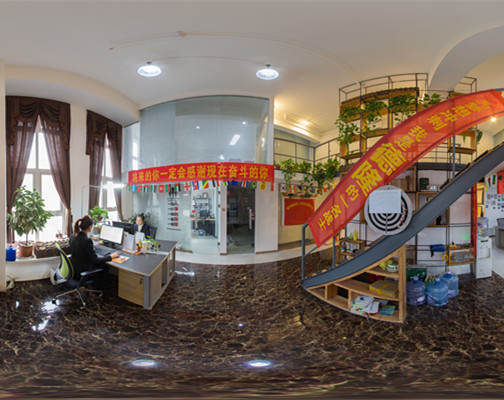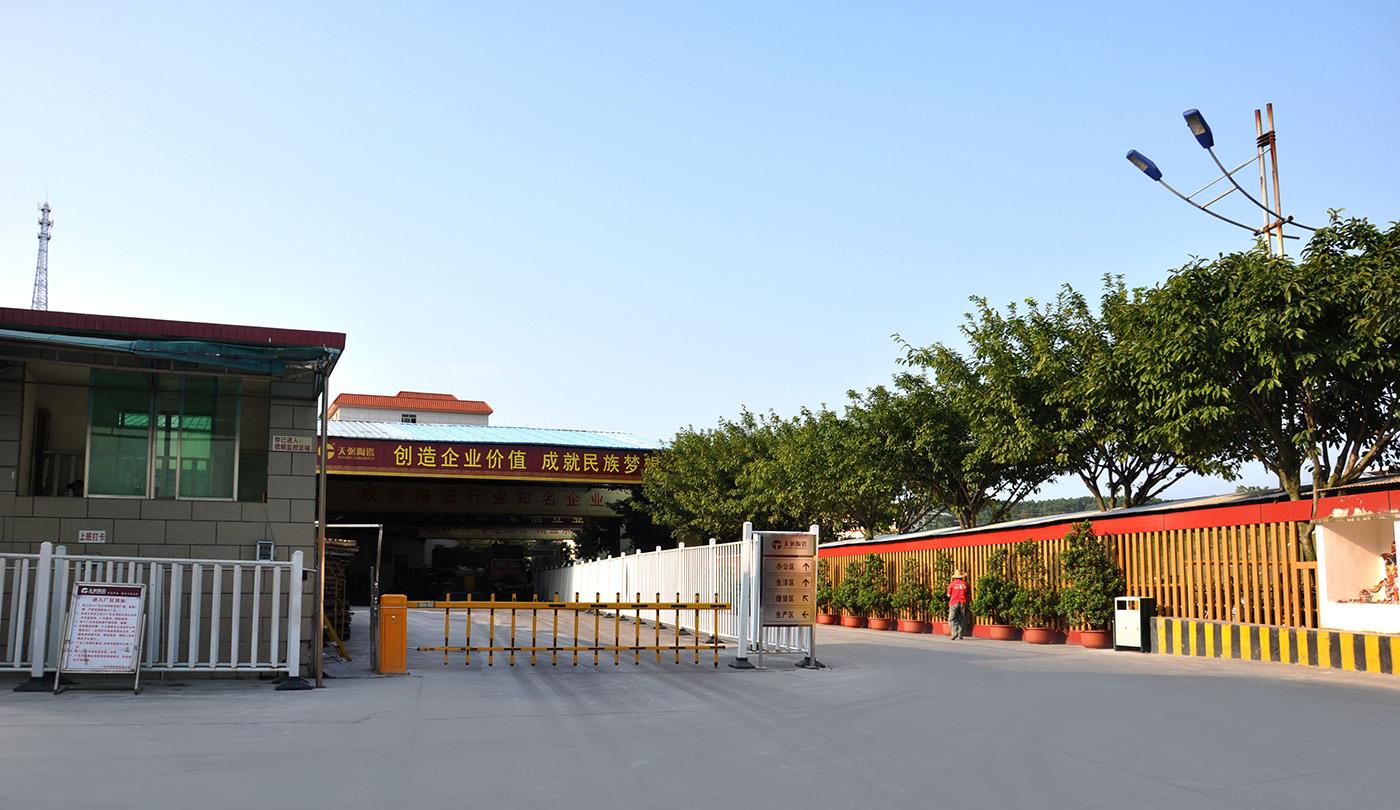 Certificate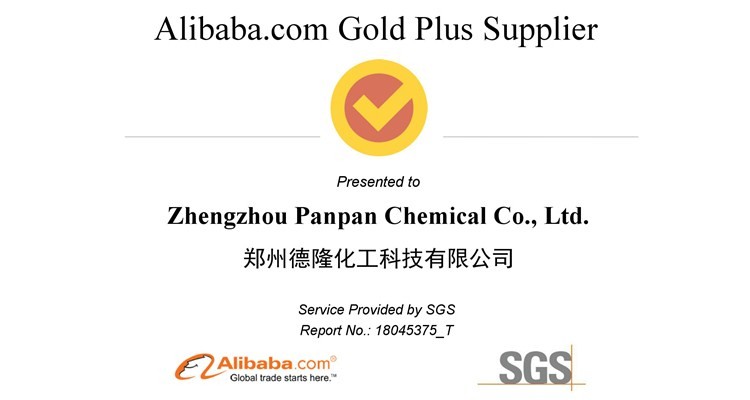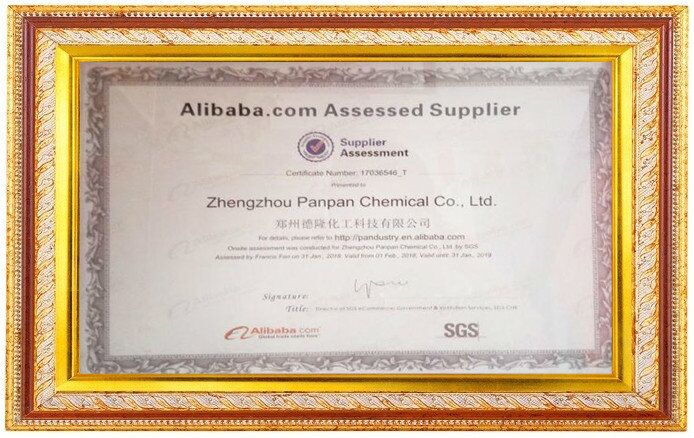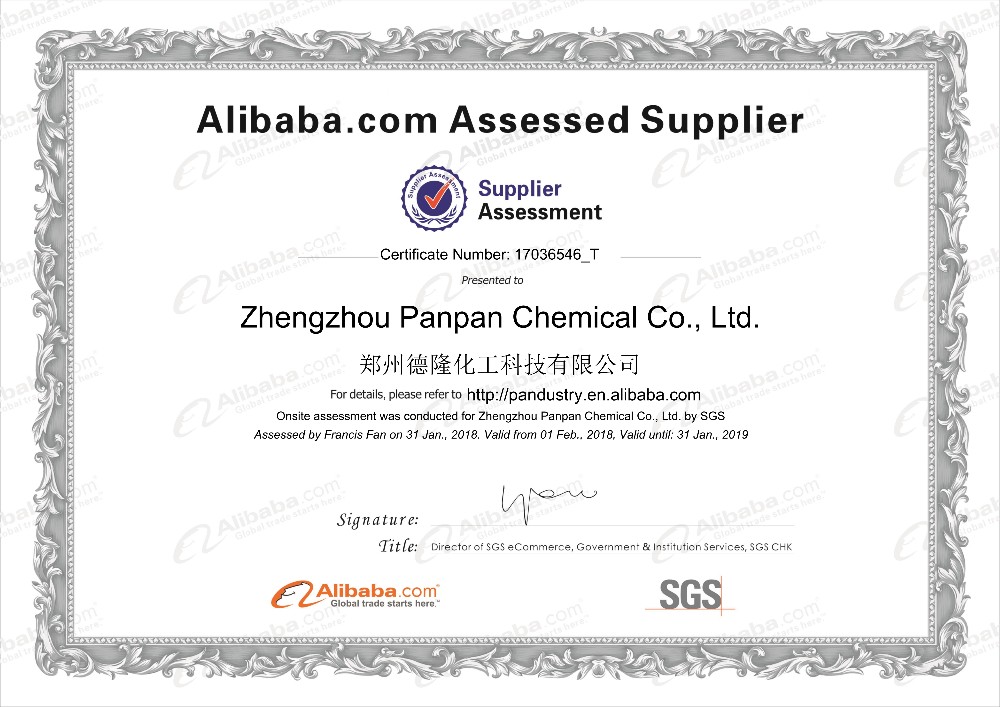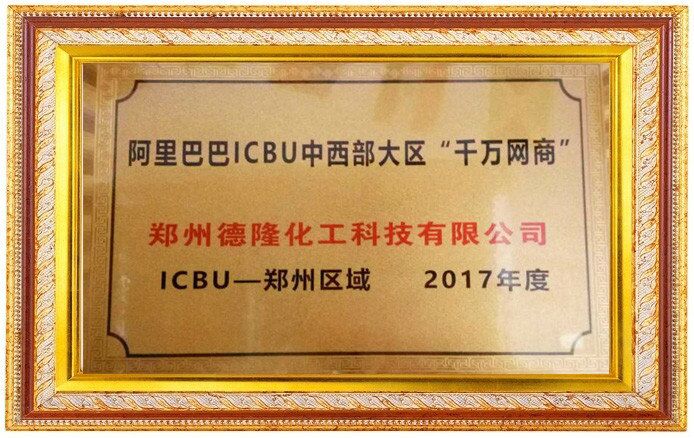 Exhibition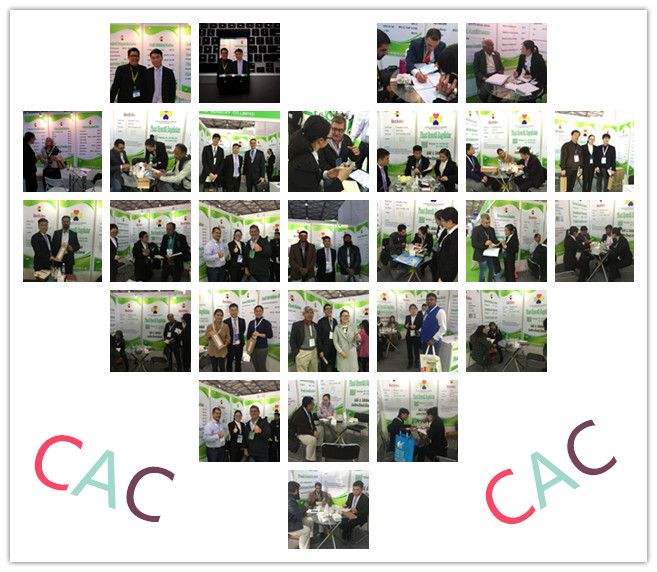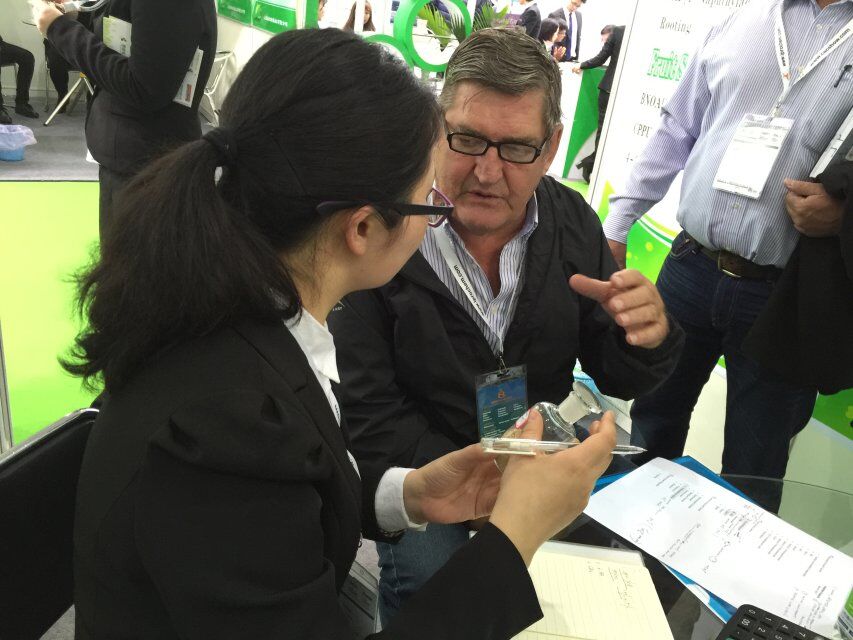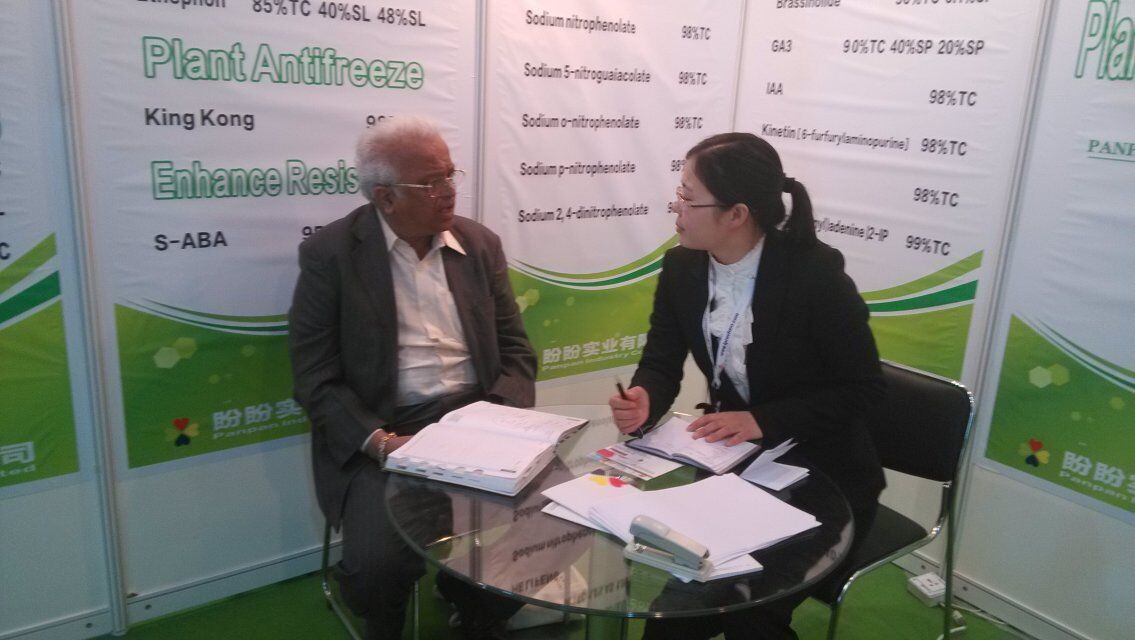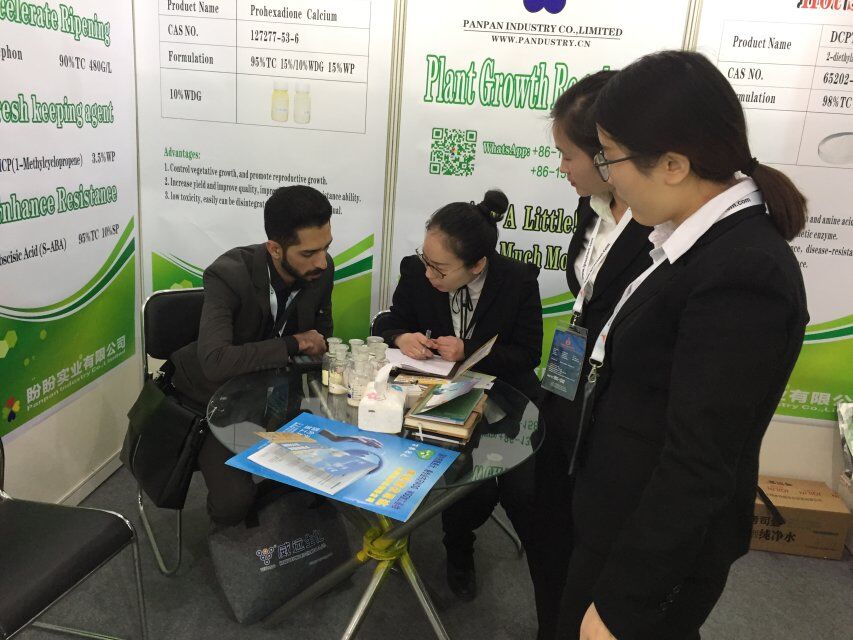 Best Selling FAQ 1. Q: How to confirm the product quality before placing orders? 
    A: You can get free samples for some products, you only need to pay the shipping cost or arrange a courier to us and take the samples.
        You can also send us your product specifications and requests, we will manufacture the products according to your requests.
2.Q: How to start orders or make payments?
   A: You can send a confirmation by Inquiry or by Trade Manager, and we will send you Proforma Invoice with our bank details for your confirmation, and send it to your E-mail. You can make payment accordingly. 3.Q: How do you treat quality complaint?    A:First of all, our quality control will reduce the quality problem to near zero. If there is a quality problem caused by us, we will send you free goods for replacement or refund your loss.
  Q: Could you offer free sample for quality test?  A: Free sample are available for customers. It is our pleasure for service for you. Contact us if you need more details on Atonik 98%TC Foliar Fertilizer. We are ready to answer your questions on packaging, logistics, certification or any other aspects about Atonik Plant Stimulant、CAS 67233-85-6 Atonik 98%tc. If these products fail to match your need, please contact us and we would like to provide relevant information.
Product Categories : Plant growth regulator